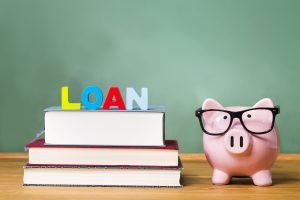 In most cases, getting approved for a loan is the easy part. Paying it back on time and in full to avoid late payment penalties and damage to the credit score can prove to be more difficult. Proper money management tips, behavior, planning for the unexpected, and a few vital tips are keys to making stress-free payments for the duration of the loan terms.
Equal Payments
One of the most manageable types of personal loans is the Monthly installment loan. Payments are divided into equal amounts and spread out over the duration of the loan. Examples include car payments, mortgages, and personal loans to cover various needs.
Where to Apply
While many individuals apply for these loans at banks or credit unions, sometimes their needs are immediate and cannot wait three or five business days for approval. Luckily, there are urgent loans for bad credit that you can take out without too much trouble. Good tips for people who have had credit issues in the past or have not established credit will find it easier to get approved for a loan because the criteria are slightly different for some lenders. Another tip is that those with a substantial credit rating can apply depending on the lender.
Requirements
Basic requirements for people who need funds for unanticipated expenses are simple. The applicant must be at least eighteen years of age, provide proof of income and residency, and have a low debt-to-income level. The application process can begin online if preferred, with the signing of the loan agreement completed in person.
It is recommended that the borrower of any loan from any lending company understand all the aspects of the agreement before signing. This includes terms, interest rates, and penalties for late or missed payments. Most personal installment loans, for example, range from one hundred dollars up to two or three thousand dollars.
Money Management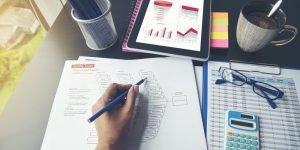 One way to ensure a loan will be paid back with no problems is to manage money well. Keep spending on entertainment or eating out to a minimum while paying back a loan. Bring lunch to work instead of going to the corner diner and use the money saved toward making the full monthly payment.
Finding a temporary part-time job to earn extra cash is another way to be secure about having the money needed to cover regular living expenses and loan payments. If there is no time in your hectic schedule for a second job, sell items of value that are not a necessity.
Planning
Having a savings account for emergencies is wise. It may be hard to save a significant amount of money because everyday living expenses are rising, but every little bit helps. The main point is to save consistently and not spend money on anything that is not essential.
The money will add up quickly and can be used to cover emergency expenses, such as car repairs, the replacement of an appliance, or a sudden medical bill. Even if the money is not enough to pay the total cost, it will mean the need to borrow less. Borrowing only the amount required is one more way to manage money and save on interest rates.
Do Not Stress Over Early Payback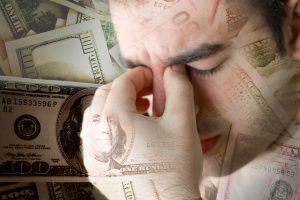 Some tips from financial experts advise that paying a loan back earlier than agreed upon will boost the credit rating. The reality is that paying a loan back ahead of time has little to no effect on a credit score. Only fifteen percent of that score is affected by the number of loans taken at any given point.
Thirty-five percent of a credit score is based on loan payment history. That means making complete payments over time is better for the credit score than paying off a loan fast just to get rid of it. This is an essential consideration for people looking to establish excellent credit.
Be responsible when taking out a loan, and be sure payments are within the budget. Failure to make total payments on time will result in high penalties, more interest charges, and possible legal action on the lender's part. Save money, spend wisely, and plan for the unexpected.