If you're thinking about a personal loan you should be sure you have all the information. We look at 9 things you should know about taking out a personal loan.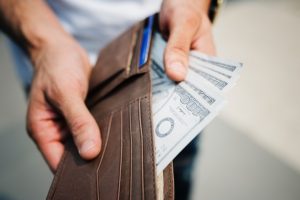 Is taking out a personal loan right for you?
If you don't have all the finances you need to meet your personal or professional goals, a personal loan might seem like the right way to go. This year, personal loans actually reached a record high: consumers have taken out $120 billion in personal loans. This type of loan has been around for many decades, but it's now enjoying a new resurgence in popularity.
Not sure about personal loans yet? More information will help you decide if one is right for you. We've put together the most important things you should know before taking out a personal loan — keep reading to learn more!
1. Your Credit Score Matters
Personal loans often don't have any collateral, so lenders need a different way to figure out how trustworthy you are. This means they'll definitely be taking a look at your personal credit score.
Having a low credit score doesn't always mean you can't get a personal loan. However, it will usually mean that the terms for the loan you can get will be less than ideal. If you're awarded a loan without a good credit score, you can expect to pay more interest, for example.
2. You Can Get a Secured Personal Loan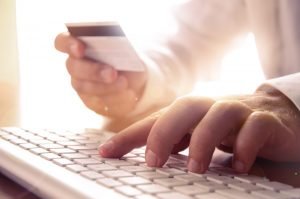 Most personal loans are unsecured, so they don't use any collateral, as mentioned above. However, secured personal loans do exist. Depending on your situation, they might be the right option for you.
With a secured loan, you might use anything from a savings account to an asset like a car to back the loan. If you can't pay the loan back, you might lose this collateral. But because the lender is taking on a lower risk, they might give you better terms such as a lower interest rate.
3. Early Repayment Charges May Apply
Lenders make money off of loans by charging interest on the amount as you repay it. If you can pay off a loan early, that's great for you, because you'll pay less interest. However, the lender loses that interest money when you pay the loan early. That's why they'll often add early repayment charges.
Check with different lenders to see whether or not early repayment charges apply, and if so, how much they are. The lower the charges, the better. Even if early repayment seems out of the question right now, you want to be sure the option is accessible if you find yourself able to do it.
4. Payment Protection Insurance Exists
Many people neglect payment protection insurance for a personal loan. They might think they don't need it, or not even be aware that it exists. However, for some people, insuring your payments is a good idea.
This insurance will make sure your loan repayments get made even in the event that you can't make them yourself. For example, if you lose your job or miss a lot of work because you're sick, the insurance will kick in so you don't miss any payments.
However, if you decide to get insurance, take your time to find the most cost-effective option. Many lenders offer pricey insurance, and you might be able to get it cheaper elsewhere. Don't forget to check the exclusions to find out exactly what is and isn't covered, as well.
5. Personal Loans Don't Just Come from Banks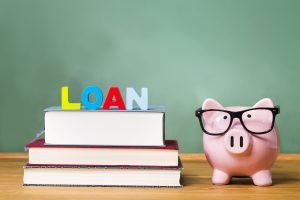 When you think of personal loan lenders, you probably think of banks first. However, there are many different sources where you can get personal loans.
You can also get a personal loan from a consumer finance company, credit union, peer-to-peer lender, or online lender. Different loan sources might be better depending on what you need the money for. However, it's a good idea to always consult the Better Business Bureau and make sure a lender is legitimate before going forward.
6. Credit Cards Might Be Cheaper
Personal loans are an alternative to credit cards that can be really useful. However, sometimes a credit card is a cheaper way to get the money you need.
For example, you might be able to find a credit card with an introductory offer that gives zero percent interest for a matter of months, or even a whole year. You can put your big purchase on the card and then pay it off during the introductory period, without having to pay any interest.
7. Your Credit Score Will Be Affected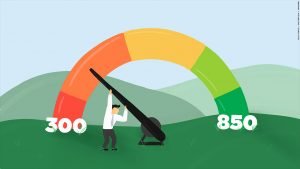 Even if your payments are always on time, taking out a personal loan will affect your credit score.
When you take out the loan, the lender will check your credit to make sure you're a good person for them to lend to. This type of hard credit inquiry almost always takes a few points off your credit score. It's not a huge blow. However, if your credit score is hovering just a few points above where you need it to be, this is something to keep in mind.
8. Personal Loans Have Short Terms
Most personal loans need to be paid off over a matter of just a few years — seven is often the limit. This can be useful since it encourages you to pay the money off fast. But if you need a longer-term solution, you'll have to look at other types of lending. Keep in mind that short terms generally mean higher monthly payments.
9. Large Loans Have Lower Interest Rates
Sometimes, taking out a bigger loan can actually lower your interest rates.
Although you should never borrow too much more than you need, sometimes taking out a bigger loan can end up being the cheaper option due to interest rates. Check the rates and crunch the numbers to figure out how much you should really borrow.
Is Taking out a Personal Loan Right for You?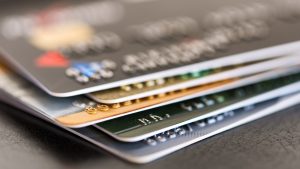 Taking out a personal loan is much easier when you know what to expect. If you follow this guide, you can make the right choice for your finances and get the funds you really need without running into surprises later on.
Wondering how to properly allocate that loan money? Don't miss this guide to help you take control of your financial stability.