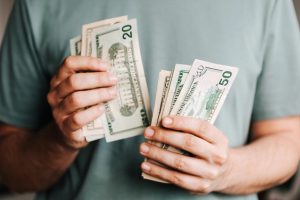 Whether a person loaned someone money or is owed for work they completed, they should expect to receive their repayment. Unfortunately, some people do not pay heed to their debts and may try to get out of payment. What can someone do when another person owes them money? Knowing the steps to take is essential for ensuring what rightfully belongs to a person, is paid.
There Are Time Limits When Collecting Debts
As any Debt Collection Agency will tell you, there are limits on how long a person can attempt to collect a debt. The time frame varies among states and for different types of debt. It is important for individuals to act quickly. By taking action as soon as they learn the money will not be paid, a person can avoid running out of time on collecting their debt.
Should You Contact the Person?
One of the first things someone needs to do when they are owed money is to contact the person who owes the debt. Some people start off with a more informal call to see if they can get the person to agree to set up payment arrangements or pay in full by a specified date. If that does not work, the one owed the money may need to further press the matter so they can collect their debt.
Sending a letter of demand is a more formal way to pursue the owed debt. If a person sends a letter, they should have it notarized and keep a copy for themselves as proof, should they need to further pursue the matter later.
Should You Take Them to Court?
There is also the option of getting the court system involved. Individuals have the right to take a civil matter to court and sue for what they are owed. Going through the court will result in a court order being released. If the debtor refuses to abide by the court order, there are further actions that can be taken, depending on the state.
No one wants to have to face a court process but it is sometimes the only way to receive help for collecting a debt. There are limits on the amount that can be pursued in some courts so it is important for a person to ensure they know the law and get legal help if they are unsure. To apply to the court, individuals will need to do the following.
You will need to apply to the Magistrates Court if the claim is up to $150,000.
You should apply to the District Court if the claim is up to $750,000.
You need to apply to the Supreme Court if the claim is over $750,000.
Should You Get Help From the QCAT?
The Queensland Civil and Administrative Tribunal is a helpful place for people who are owed $25,000 or less. This tribunal is easy to use and inexpensive. It offers information on pursuing debt collection, including the steps a person can legally take. Most people should consider getting legal advice before they apply to the QCAT.
Conclusion
Loaning someone money is a kind gesture that should be rewarded with repayment. If the person who owes the debt does not pay you, there are options to collect. It is important to act quickly so the time you are given to collect does not expire. Use the options above to ensure you are repaid.