The United States is one of the most prosperous countries on earth. With a generally low, stable unemployment rate, a median household income over $59,000 and most luxuries one would ever want. However, they carry side effects.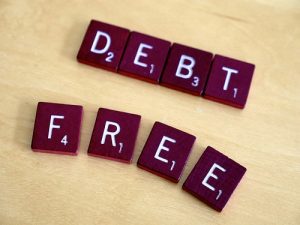 Overall American debt surpassed $13 trillion at the end of Q1 2018. While mortgages and student loan debt dwarf credit cards and medical debt, the latter can carry cripplingly high interest rates.
For many households, the signs signaling that their debt is out of control aren't always so apparent. Perhaps that's why the average household with revolving debt carries a balance over $15,000. In any case, too many households ignore their financial situations before it's too late.
So, do any of these red flags ring true for your debt?
#1 You Don't Know How Much You Owe
It makes sense that debtors would want to ignore the stress and anxiety that comes with knowing their exact balance. Debt can usher a variety of difficult emotions and affect our every decision. However, not knowing how much you owe, (and how much worse it'll get without an aggressive repayment plan) is a commitment to living in debt. Knowing the total of your various balances and their respective interest rates alongside your monthly income lets you understand the type of action plan you need.
#2 You're Using Savings to Pay Bills
We save for life goals like starting a family, buying a house or opening a business. We save so we can invest and enjoy our golden years. We also save so we have a financial cushion for emergencies. What we don't save for is to pay our bills; that should come from our income. If your debt isn't stressing you out, is it because you're making payments from your savings?
If this is the case, you're probably shelling out more each month than you're making. What happens when you run out of savings but still have debt? A more sustainable strategy is needed, like seeking credit counseling services, getting an extra job and slashing your monthly expenses. 
#3 Your Credit Card Payments Exceed 15 Percent of Your Take-Home Income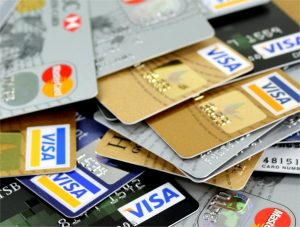 The exact percentage will vary by situation, but as a rule of thumb, debt should comprise no more than 10–15 percent of your post-tax income. In some cases, 20 percent can work, but ideally only via aggressive monthly repayment strategies. But make sure you understand how your interest rates will affect your balances throughout the year. Is the amount you're paying making progress on your principal? Are you treading water? Falling further behind? The answer will dictate whether you stay the course, seek debt consolidation strategies or explore a more drastic measure of debt relief. 
#4 Your Personal Finances Are Affecting Personal Relationships
Have your finances become a point of contention among friends and family? Are you overly sensitive about financial topics in general? The first thing to understand is that it's normal to feel emotionally burdened and consumed by debt. The second thing to know is that letting debt affect your personal relationships is something you'll regret. But again, you're not alone. Support groups like Debtors Anonymous can help you deal with the array of draining emotions that debt brings. You may also get some ideas for how to get out of debt from members who've been in your shoes.
#5 You're Paying Your Debt with Cash Advances
Trying to keep pace with your debt by borrowing money ahead of your paycheck? Of all these red flags, this one carries the biggest (and likeliest) potential to end in disaster. Why? Credit cards carry an average monthly interest rate around 15 percent. While debtors with a poor credit score may be on the hook for interest rates in the low-20s, cash advances only punctuate a debtor's pain. Cash advances have average interest rates over 23 percent and usually charge a five percent fee on the amount withdrawn. On top of those things, the interest accrues from the moment the cash is withdrawn.
This strategy will almost always end in a debtor manufacturing more debt out of their existing debt. If you've considered undergoing this type of strategy, you'd be much better suited to hire an attorney and declare personal bankruptcy or seek debt settlement through companies like Freedom Debt Relief.
#6 Collections Are Hounding You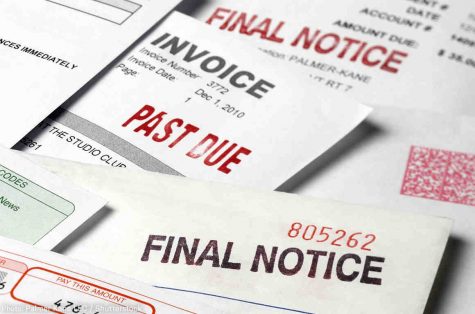 On the glaringly obvious end, if you're receiving mail and phone calls from collections asking you to pay up, your debt most certainly needs attention. In fact, you're at the breaking point between completely throwing your life away and getting back on track. Either way, your credit is likely destroyed. But choosing to do something about your debt will ensure a shorter path to prosperity and less time in unwanted mental states. It'll also help you avoid getting sued.
In life, warning signs often precede disasters. When referring to debt, they most certainly do. If you have debt but think it's under control, it's worth taking a moment to reconsider whether that's really true by considering these red flags.