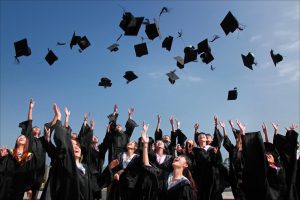 Is more money always good? That is the question we are asking here. Now, you may well think that it is, and as you work hard for your paycheck each month, it's not surprising that this is your view. However, money itself is neither good or bad. In fact, it is where it comes from, and the context in which it is used that decides this. Something that means more money isn't always a good thing, particularly if it is not sourced or used responsibly. A topic you can find out more on in the post below.
Student loans
Student loans are a controversial money based topic at the best of times. Of course, you could argue that in theory, they are a good thing because they provide the opportunity of college graduation to a range of people. Many of whom would not have the money to fund them, otherwise. 

However, as the student loan crisis in this country is a testament to, providing the thousands of dollars a year for tuition and living costs isn't actually working over the long term. In fact, such people are ending up in debt as soon as they finish college. Something that seriously affects both their quality of life and mental health just as they are beginning to live as adults. In some cases, the burden of debt from college is so bad that it is stopping people marrying, causing divorces, and seeing them out on the street! 
Obviously, many people would argue here that it's not making such amounts available to the student that is the problem. Instead, it is the commercialization of loans that allows companies to make a profit off the money that is being lent that is the real issue. 
However, while student loans may seem like the perfect solution for someone freshly graduated from high school, they are often fraught with as many problems as benefits. 
Spoiled children
Everyone has that one friend when they are growing up that was given everything their heart desired. You know the one that has every computer game and console the day it came out. Things that were made possible by the large amount of money their parents had and spent on them. 

Of course, as a child, you probably thought you'd like to have been in a similar situation, but it does beg the question as to whether this situation is a positive one or not. After all, children that have every earthly possession and advantage often fail to learn valuable lessons. Education including the value of hard work, and about how to budget their own money when they grow up. 
In fact, many people would argue that spoiling a child could create even more problems for them in later life. Especially if the parents had enough for some cute toys, but not such a nest egg that they can live comfortably without working for the rest of their adult lives. Another situation that clearly shows more money isn't always a good thing and saying no to your child is a good thing.
Credit lifestyle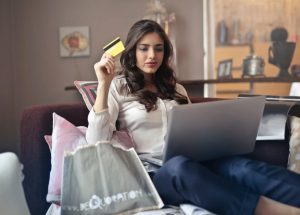 Imagine having up to $20,000 or even more instantly at your disposal! You could go on vacation, buy yourself a new wardrobe of clothes, get a new vehicle or motorbike even! How could that not be a good thing?
Well, once again it depends where this money has come from because if it's yours and you scrimped and saved for it, that's fine. It's even good news if you have received this money in a windfall. Although there are definitely some more sensible ways that you can use it to help provide security for your financial future. Methods that include investing or starting up a business. Hell, even dumping it in a savings account with a generous return can be worth your while. 
However, if this vast amount of money is what is available to you as credit, it certainly isn't a good idea to accept and use all of it. Even if you desperately want to. This is because credit (despite how many people treat it) isn't free money. In fact, it is one of the most expensive ways of borrowing money there is. The reason being that you are charged on what you owe each month, making it very difficult to get out of debt once you have entered into it. 
The ridiculousness of credit does not end there either, because there isn't a fixed rate that you will be charged at. In fact, the APR will differ depending on your financial situation and credit history. Something that means those that have had problems with money in the past you will be deemed a higher risk, and so will be asked to pay even more back. Yes, that's right, the people that have the least money will be charged more than the people with the most when it comes to credit. Now if that isn't a bad thing, I don't know what is. 
Business funding
Surely, when it comes to finding money to fund your business, having more is always a good thing? After all, when you have more funding, you can do things faster, open up more outlets, and payout for better equipment and employees. Just imagine a private angel investor coming to your rescue and stumping up nearly all the money you need to get your company up and running. You would think your luck was in! 

Of course, this is where the idea of context comes in. The reason being that you need to know that the money you are using to start your business is legal and legitimate. After all, a private investor could be someone that is involved in smurfing schemes or other money laundering procedures. Something that could put your fledgling business in a great deal of danger, and even cause you to fail through no fault of our own. 
To that end, when sourcing business funding, it is absolutely crucial that you always find and check the credentials of your source. Otherwise, you could end up dealing with the dark side of money at its worst. 
Lottery winners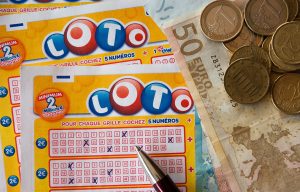 The final example I want to discuss here is that of a lottery winner. Many of which win a hug life-changing the amount that means they can live without working for the rest of their days. However, a high proportion of winners end up burning through all of this money in a year or two. Then end up in worse financial shape than when they started.  
What this, very clearly illustrates is that having more money isn't necessarily always a good thing, in and of itself. In fact, money can do strange things to people and increase their expectations way beyond what they actually need to be happy and live a good life. Something that means managing it correctly can become very difficult and cause more of a problem than if they never received it at all. 
In conclusion
Of course, I'm not saying money, or to have it is inherently wrong. In fact, it is an essential commodity if you want to have a good quality of life. However, what we need to remember is that getting your hands on more of the green stuff itself isn't necessary all positive either. 
In fact, where our money comes from, and how we use and manage it makes a massive difference here as well. Especially if we want to do our best to navigate away from the darker side of money and the very real problems they can cause us. 
Latest posts by The Fortunate Investor
(see all)