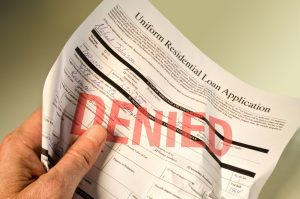 There's always some light at the end of any tunnel. It can feel devastating to have your hopes dashed at a time of financial need. But, when a door slams shut, a window will open.
Don't let the knocks get you down. Learning the positive steps you can take to find the financial solution you need is all part of the process. If you've had a loan denied, it's time to pick yourself up, dust yourself off, and move on. Here's how.
Reasons Why You've Had a Loan Denied
Take a deep breath and sit down to objectively analyze what went wrong with your loan application. If you've been denied for payday loan or another type of credit, the lender may be happy to explain the reasons. The first thing to do is ask them.
The two usual culprits are credit and income.
Bad Credit
When you apply for a loan, lenders will want to see how you have borrowed in the past. This is normally done through credit scores.
Lending to anyone carries with it an element of risk. Lenders need to be clear about the level of risk they'll be taking by lending to you.
Many lenders will want to see evidence that any money you have borrowed in the past has been paid back and on time. It's possible you may have only ever borrowed small amounts but defaulted on a payment. That's a red light to a lender.
If credit was the cause of the loan being rejected, the lender is obliged to tell you that your credit history was used against you. They should tell you the reason why. This could be defaulted loans or too many credit inquiries or applications.
They should also let you know how you can see your credit reports, often free of charge. The good news? You can improve your credit.
Insufficient Income
Again, things come back to risk. The money you borrow is not 'free' money. It belongs to the lender, and they will want to be satisfied that you have sufficient means to make the minimum monthly payments.
With some loans, it's a legal requirement for lenders to calculate your ability to repay.
Many lenders use a debt to income ratio to work out if you'll be able to handle the payments required by the loan. It's a bit like using an algorithm.
They'll look at your income and outgoings and decide if you have enough coming in to live off and repay your debts. If they don't like the figures then it's likely they'll reject your application.
Analyze Your Own Finances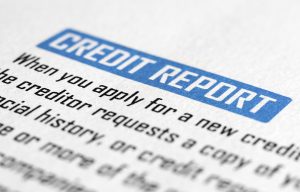 Before applying for your next loan, take a good hard look at your own financial situation. Imagine that you are the lender.
Consumers are entitled to a free credit report every year under federal law. Take advantage of this to ensure your score is as good as possible. Mistakes do happen, so check your credit report. You have the right to have errors removed.
There's nothing stopping you from asking lenders if they anticipate any issues. They can explain to you in detail what matters and what doesn't. If you've experienced a foreclosure, they can tell you how long you may have to wait to borrow again.
Next, work out if you really have enough income to repay the loan. Ask the lender what they would require to see with regard to your debt to income ratio.
A Plan for the Future
Other loans you already have could be part of the problem. If there's a way you can reduce these, it can make you look better as a borrower.  A larger down payment when borrowing for a home or car may also help you get approved.
There are clear advantages here. Crucially, you will borrow less. That means your monthly payments will be lower. Ultimately you'll pay less interest too.
Lenders see less risk if there's a lower loan to value ratio. That means they may be willing to approve a loan even if your credit isn't perfect.
Major Assets and Cosigning
If you have any major assets, you may be able to use these to borrow against. There are risks, though. You could lose your home or vehicle if you fail to make the required payments.
If your income and credit were to blame for a loan rejection, is there someone else who could help? A friend or family member could add their income and credit history to yours. This is known as cosigning.
The cosigner would apply with you. They would then also be responsible for repaying the loan. Clearly, there are emotional risks here. Only use a cosigner who is willing and able to understand the risks involved.
Further Applications
Use the information you've received from the lender who rejected your loan wisely. That information has value. It's allowed you to assess your credit and income.  A different lender just might approve your loan.
Consider another application. Do your research well. Check local banks or credit unions, and look into online-only lenders.
Changes for the Future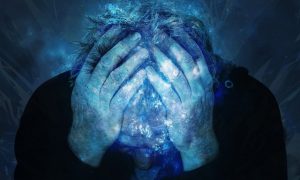 Borrowing is much easier if you build up a strong credit history. Always borrow and repay loans on time. If you do this, your credit will improve over time. You're also more likely to get better interest rates.
If you've fallen behind on any loans, get your house in order. Make an affordable repayment plan that's realistic. Talk to your lenders. It might be worth consolidating several loans into a single one.
Paying off debt is going to increase the amount of monthly income available for new loans. If you have opportunities to earn more then take them. Use the extra cash to pay down any loans.
Always Look Forward
There is not much you can do about the past. If you've had a loan denied, the best advice is to move on. There will always be positive changes you can make to your credit score and to the way you use your income.
Continue reading related articles on our site for more helpful financial tips.