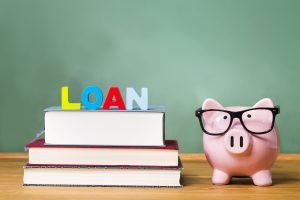 There are inevitably times in life when you may need extra money. Whether you are looking to buy a home or new car, pay off medical expenses, or even fund your dream vacation, it is inevitable that you will need more money.
When you find yourself in these types of situations without enough savings necessary to cover the expense, it is likely that you will consider a variety of different loans to procure the cash you need.
With so many different types of loans available, it can be difficult to choose which one is best for you when you need money. That's why we have compiled a list of the different types of loans out there and when to use them.
Personal Loan
A personal loan is fairly easy to understand, and compared to different types of loans, one of the most flexible ways to get quick cash when you need money.
There are two different types of personal loans available: a secured personal loan and an unsecured personal loan.
Secured Personal Loan
A secured personal loan requires some type of collateral in order to be approved. Depending on the lending company, you could be approved based on the value of your house, car, savings account, or certificate of deposit.
The issue with a secured personal loan is that if you fail to pay back the loan, the collateral you put forward can be repossessed.
Unsecured Personal Loan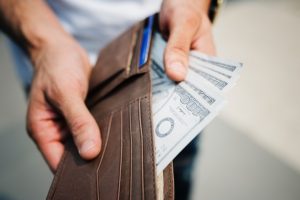 Although it might seem counter-intuitive, unsecured personal loans are far more common than secured personal loans.
When it comes to an unsecured personal loan, the bank, credit union, or online lender does not require any collateral to lend a person cash when they need money. Instead, the lending companies pay attention to the prospective customer's credit.
The better your credit, the better interest rate you will receive for your personal loan. If you have bad credit, it can be very difficult to secure a loan at all, but it is not entirely impossible.
Unlike a secured personal loan, if you are not able to pay back the money you owe, you are not at risk of having to forfeit any of your personal assets. However, if you fail to pay back the loan, your credit score will suffer. If you default on the loan and you need money in the future, having a bad credit score will make it more difficult for you to obtain an unsecured personal loan.
Loans from Friends and Family
Many people who need money and are exploring the different types of loans available to them may turn to their friends and family for a loan.
Among the different types of loans to choose from, a loan from a friend or family member is likely to carry the smallest financial burden.
After all, when you need money and your friends or family are willing to lend it to you, it is unlikely that they will charge you interest. Even if they do charge you interest, it will probably be relatively low and there will be no need to pay a loan application fee. Additionally, you can make sure that your repayment schedule is flexible
While the ability to forgo having to deal with a bank or online lender is definitely appealing when you need money, borrowing from friends or family comes with its own risks. If you are ultimately unable to pay back the loan given to you by a loved one, it may cause serious and lasting damage to your relationship. It is up to you to weigh the pros and cons of this type of loan and whether you would rather consider different types of loans before turning to friends and family.
Title Loans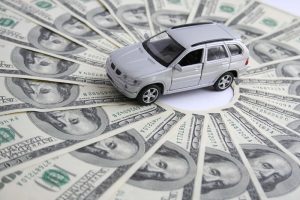 Title loans are a specific type of secured loan that puts up your vehicle as collateral in exchange for money. Among the many different types of loans, title loans generally come attached with varying interest rates.
Despite the varying interest rates, title loans are very easy and quick to obtain. A title loan could get you out of a tough spot if you are facing a pressing financial emergency.
The process is simple. Let's say, for example, that you live in San Bernardino, California and you need money fast. Simply find auto title loans in San Bernardino, have your car inspected and appraised, get a quote, and be out the door with cash in hand.
Unlike other types of loans, title loans generally do not require borrowers to have a high credit score – they are simply based on the worth of your vehicle.
Do Your Research
Now that you know more about the different types of loans available to you when you need money, make sure to do some specific research before you decide which option is best for you.
Pay attention to the lending terms, interest rates, and the price of loan inquiries to find what works best for you.