A Brief Overview of The Different Types of Business Loans
Before you get a loan for your business, we recommend you take a look at the different types of business loans available so you can find the right loan for your needs.
If you're trying to get your business off the ground, trying to secure financing is one of the most difficult parts of the process.
In fact, despite having a good idea, many startups don't make it to their second funding round.
There are many different types of business loans. Here, we're breaking down your options.
Why Do You Need Loans?
First, we should talk about why you need a business loan because many loans are designated for specific purposes.
Start by asking yourself: why does your business need a loan?
For example, do you need equipment that you can't afford? Do you need to keep your business operations running and you need the capital to do it?
Before you apply for any kind of loan, you should get very specific about why you need a loan. That will help you better understand what kind of loan is best for your purposes.
Different Types of Business Loans
You see, business loans aren't a one-size-fits-all solution. Different types of loans are good for different purposes and situations. Some loans are more suited to one business than another.
For example, there are stock loans, which make use of your stocks to leverage capital. If you want to know more about how it works, read more here.
Of course, there are all kinds of other loans out there. The challenge is to find the one that's right for your specific business.
We've broken down some of the most common ones and what they're best used for.
Bank Term Loans
Bank term loans are among the most basic types of loans available to businesses.
Basically, a term loan is a loan from a bank for a specified amount with a clearly outlined repayment schedule. It can have either a fixed interest rate or a floating interest rate (in which the interest rate fluctuates with the market).
It's so common that many banks have term loan programs that help small businesses get the money needed to keep their business operational month-to-month.
This type of loan is good for business owners with outstanding credit who need a lot of funding.
It's not so great for business owners with a mediocre credit score or those who are starting a brand new business, and qualifying is difficult. In fact, large banks reject many small business applicants for this type of loan.
Lines of Credit
Another common option is to use lines of credit. As with before, you're going to go to the bank to get these.
In a line of credit, the bank lends you a set amount that you can draw from at any given time. These can be either fixed or revolving. A revolving credit line works like a credit card–the credit line resets once you pay your balance in full.
These are great to have as an emergency cash cushion, but again, they're a good option for business owners with rock-solid credit. Not so much for a business owner with bad credit, or someone who's just launching a business.
Equipment Loans
Equipment loans are a specialized type of loan. As the name implies, they're specifically designated to help you buy equipment for your business that you might not otherwise be able to afford.
The loan term is usually matched with the projected lifespan of the piece of equipment, and the equipment is collateral (which makes sense, considering that the whole loan is focused on the equipment itself).
The amount of the loan will depend on two things:
The value of the equipment

The relative financial health of your business
This loan is great for businesses that want to own the equipment outright instead of leasing it. Keep in mind, however, that you may need a down payment, and the equipment may become outdated before the length of your loan is up.
This is also a better option for new businesses since the equipment is what secures the loan instead of your business itself.
Microloans
Then, there are microloans.
Microloans, as the name implies, are small loans, usually less than $35,000 but sometimes up to $50,000. They also tend to feature low interest rates.
Generally, these are used for startup cash but can be used as working capital for newly launched businesses.
Each microloan has its own requirements based on the lender in question, though most lenders will require a guarantee from at least one of the business owners. As a rule, the maximum term for microloans is six years.
These are good options for businesses that are only looking for a small amount of financing.
Invoice Financing
Not to be confused with invoice factoring, which is when you sell your unpaid invoices to a factoring company.
In invoice financing, you use your unpaid invoices as collateral to get cash advances from a lender. Whereas before the unpaid invoices were dragging your business down, they can instead be used to ensure the financing.
Usually, a lender will finance you a specific percentage of your invoice amount, usually around 85 percent, which you can use to cover business expenses until your client pays.
During that time, the lender charges a weekly fee. Once your customer pays, the lender repays the remaining percentage of your invoice.
SBA Loans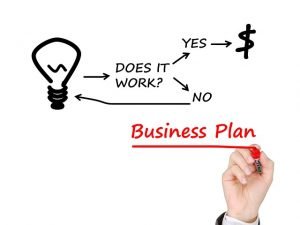 The US Small Business Administration (SBA) guarantees a certain type of loan called SBA loans.
The terms of the loan depend on how you want to use the money and can range anywhere from seven years to 25 years on real estate purchases.
The good news is that because the SBA is part of the federal government, they can set some of the lowest rates on the market and can offer high borrowing amounts if needed.
This makes them a great option if you want to expand or refinance existing debts. That said, the process of qualifying is rigorous and lengthy and should only be pursued if you have strong credit and can wait out the long application process.
Purchase Order Loans
Purchase order loans work very similarly to invoice financing.
The key difference is that unlike invoice financing, in which the unpaid invoices secure the loan, in purchase order loans, the purchase order is what secures the loan.
A variety of businesses can benefit from this kind of loan, but it is especially beneficial to new businesses with an influx of purchase orders that they don't have the capital to fill.
In this type of loan, the lender acts as a sort of middleman, stepping in where you can't. The lender will pay your supplier to deliver the product, and when your customer pays, the lender will deduct the agreed-upon fees and you will get the remaining amount of what the customer owes you.
Personal Loans
If you're a freelancer or a sole proprietor, qualifying for personal loans may be your best option.
As a freelancer, most banks will view you as a high-risk investment, which means that traditionally sourced business loans are almost always outside of the reach of a freelancer.
Personal loans, however, are another story.
Even if you take out a personal loan and plan to use it for your business, the lender is only concerned with your personal credit and financial health, not the state of your business.
Community-Based Loans
Then, there are nonprofit lenders who give loans to small businesses. These loans are called community-based loans and are designed to help undeserved entrepreneurs, such as women and minorities, get the funding they need.
In some sense, community-based loans can be considered a type of microloan, as they usually aren't more than $50,000. As such, if you need a lot of capital, it may be wise to look elsewhere.
If you are a woman or minority business owner, you should be able to qualify if you have good credit and a solid business plan.
Hard Money Loans
Finally, there are hard money loans.
These types of loans are meant specifically for purchasing real estate or other capital assets. It's even available to younger businesses or business owners with a weak credit score.
That said, hard money lenders typically only offer 50-70 percent of the total cost of your loan, which can make it difficult to raise the funds you actually need for the purchase since the rest of the funding has to come from other sources.
Helping Make Sense of Small Business Loans
Now that you know a thing or two about all the different types of business loans, its time to make sense of your finances and get your business on the right track.
Good thing we're here to help you figure it out.
Whatever your money goals may be, whether you want to get out of debt or save for the future, we're here to help.
You can check out our blog for more money tips.
Latest posts by The Fortunate Investor
(see all)