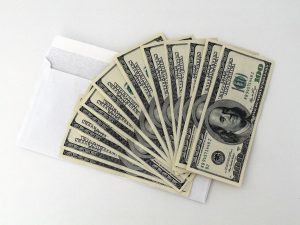 Sometimes, because of poor financial decisions or just pure bad luck, most of us tend to end up with a low credit score. With the average FICO score in Las Vegas at only 632, it can become a big hurdle when you need to borrow money or take a loan. You must have felt stuck since you don't know how to get a loan with a bad credit history.
As fixing your credit score takes a long time, many years, in fact, you will need a quicker solution for borrowing money. Especially a lender who is willing to take a risk with your poor credit history. Fortunately, there are plenty of options that you can take advantage of.
What Does It Mean When You Have Bad Credit?
When you use any type of credit account, the activity of your account is recorded to at least one of the following credit bureaus: Equifax, Experian, and TransUnion. These bureaus track your credit card details on their massive consumer credit information databases.
So, if you maintain a low credit card balance but pay the credit card bills or loans on time and make at least the minimum payment, you are considered good. But, if you're missing your payment dates, carrying a considerable debt balance on your account and ignore your account, you are building a bad credit score.
Furthermore, your credit activity is directed towards your credit report and determines your credit score. Usually, a credit score is a number between 300 and 850, that shows lenders how likely you are to pay back your loans. A high credit score implies high credibility and thus higher chances that a lender will grant money to you.
Now that you know the meaning of bad credit let's take a look at the loan options for bad credit that may fit your financial needs-
Best Auto Loan: Capital One
If you want to purchase a new car, but your credit is holding you back, then Capital One can be your savior. Not only is Capital One a reputable bank in Las Vegas for savings accounts, but it's also the best choice for an auto loan with bad credit. If you were rejected from other banks due to a low credit score, then you can take your shot at Capital One. It helps applicants with credit scores as low as 500.
Ranging from $4,000 to $40,000 with 36 to 72 months terms, Capital One has a variety of auto loans. Also, with the Capital One Auto Navigator, you can pre-qualify for a loan application with no impact on your credit before purchasing the car.
Best Investment Loan: Avant
Once in our lives, we all had come across this situation when we needed quick cash. Whether its house repair, medical emergency or anything else, installment loan comes really handy. The most significant advantage of installment loans over a credit card is that you are supposed to clear off your dues on a set schedule rather than increasing the balance in future.
Avant offers you loan amounts from $2,000 to $35,000. You can apply online and receive the money as soon as the next business days in some cases. These loans are available from 24 to 60-month terms, and APR ranges from 9.55% to 35.99%. Plus, administrative fees up to 4.75% per loan are also included.
Best Collateral Loans: CASH 1 Loans
These lenders offer title loans in Las Vegas and allow you to borrow up to $50,000 using your car title as collateral. Local business owners have used their vehicle titles to cover payroll, and residents use these loans to pay for any unexpected financial emergencies.
With no hidden fees and payment plans up to 90 days, it's a valid option to get the money you need on the same day.
The online application is straightforward, all you need is to be a resident in Nevada, a valid email and phone number to start the process. They'll call you in a few minutes and assist you with the rest of the application process.
Best Peer-to-Peer Loan: Prosper
At Prosper, your loan is funded by investors who choose your application on the Proper platform. So, when you are paying back every month, your investors get paid back little by little and Prosper charges a small fee from the payment every month. In simple words, Prosper is a peer-to-peer lending place. Loans can be made available as soon as three-to-five days.
You can borrow from $2,000 to $40,000 for 3 to 5-year terms at Prosper. Longer terms mean high interest but come with lower monthly payments. Interest rates vary from 6.95% to 35.99% APR.
Prosper offers loans to borrowers with credit scores of 640 and above. However, the average rating is above 700. Depending on your credit, you will have to pay an origination fee from 2.41% to 5%, so better check that before making the final decision. Also, you'll be charged 5% or $15 (whichever is higher) for late payments.
Best Mortgage Loan: New American Funding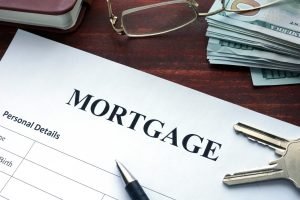 Initially started as a regional lender in Southern California, New American Funding is a mortgage lender that has expanded to 48 states and Washington D.C. This huge mortgage lender offers FHA loans, VA loans, and the usual ARM loans. For FHA loans, even borrowers with a credit score as low as 580, can get it at New American Funding. Although, for other loans, you at least need a score of 620 to qualify.
Although the application is a bit lengthy and comparatively tough, it is highly rated by customers. With mortgages and other kinds of loans, just keep in mind that those with lower credit scores tend to pay higher interest rates.
Best Debt-Consolidation Loan: Marcus
When it comes to best debt consolidation loan for bad credit, nothing can beat Marcus by Goldman Sachs. It is a consumer banking and lending vertical of Goldman with excellent rates and loans available for you even if your credit score is 660.
Your online application will be complete within a few minutes, and you can quickly get your interest rate. Usually, the rates range from 5.99% to 28.99% APR depending on your credit and market interest rates.
The best part about Marcus? You will only pay the interest rate! Yes, at Marcus, there isn't any signup fees, prepayment fees, or late fees.
So, if you want to borrow and get fast approval for a personal loan, Marcus is your best bet where you will get the lowest-cost loan as per your financial needs.
Conclusion
Life can throw you curve balls in Vegas, and to get through a financial emergency, sometimes the only choice left is a bad credit loan. The key here is to do sufficient research. Figure out your credit score, compare your options, analyze your financial situation, and then select the best deal. Keep an eye on every detail, and you may realize that it's not as bad as you feared.