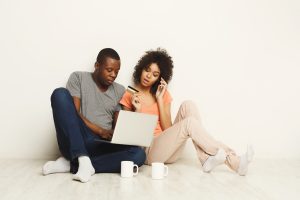 Are you a magical wizard?
Do you have the powers to wish your debt away? Chances are, no matter how hard you try to ignore it, your debt remains faithful, refusing to leave your side.
If your finances aren't as healthy as you'd like them to be, you're not alone. The average American suffers from at least $38,000 of debt.
Finances can be stressful, but they don't have to be hopeless. You can get out of debt, and you don't have to be a magical wizard or financial genius to do it.
Are you looking into repairing your credit, but don't know where to begin? Read on to learn a few simple steps to make your credit score shine again.
Before Repairing Your Credit
Before you can do anything, you'll need to know where you stand. That's why the first step you'll be taking is to obtain an accurate report of your credit score. Next, write down the reasons you want to improve your credit.
Having your end goal at the forefront of your mind will help keep you motivated. If you're not sure why you're repairing your credit score, you might not understand how it's affecting your life.
Did you know your credit score can affect where you live, work, and what type of internet deals you qualify for?
Without stressing yourself out, take time to appreciate what's on the line here. How will your life change for the better when your score improves? What's at stake if it stays the same?
Start Paying on Time
Now, you can start taking massive action towards your goal. Instead of spending money you don't have on paying off debt, focus on timely payments. Get a calendar, or app on your phone, and set notifications for every upcoming payment.
Paying on time will help further debt from creeping up on you over time. It's also an effective strategy for showing lenders you're serious about making payments.
Open a New Account
After you begin paying your current accounts on time, you need to open a new account. Specifically, we recommend you open up a credit card account. Credit cards aren't all bad, especially if you learn to use them right.
Here's the ideal way for you to use your credit card as a tool.
Pay for things you can afford
Pay off monthly bill ahead of time
Look for rewards
Review bonuses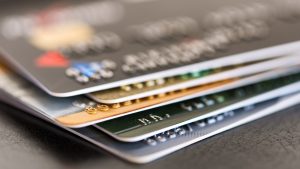 Choose a card that will offer you an incentive for signing up. Enjoy the process as you compare one credit card with another.
Many companies give their users a one time reward for joining, along with bonuses for certain purchases. Make sure the card you choose works best with the types of purchases you'll be creating. Finally, remember to never ever get a credit card if you won't be able to pay the balance on time.
Create Lifelong Habits
Now you can start taking steps towards repairing your credit. Remember, financial freedom is a lifelong journey, and doesn't happen overnight. It's an accumulation of different positive habits, working together to help you achieve your own personal goal.
The Fortunate Investor is proud to be here to help you along your financial journey. Our passion for personal finances is the reason this site exists. To help people, just like you, find ways to build long term wealth.
Are you struggling with large amounts of debt? While debt can create feelings of anxiety, and stress, it also presents an opportunity to learn. Check out our story, about how massive debt changed our lives for the better.