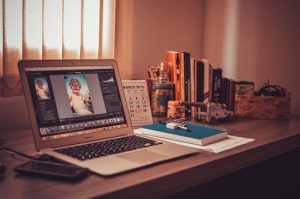 On paper, the life of a freelancer who goes into business for themselves must seem amazing. The ability to make a living from home without the nightmarish grind of the daily commute or a boss breathing down your neck for 8 hours a day. And, in many ways, freelancing is an idyllic existence, one that offers the freedom and independence that most of today's workers crave. But for every benefit, there's also a caveat. Freelancers not only need to be accountable for their own productivity, they are also solely responsible for their own health and wellbeing while working. But when deadlines loom large and the workload seems indomitable, it's easy to make your own well-being less of a priority. With that in mind, here are some essential ways in which freelancers can (and must) protect their health and well being…
Establish set working hours and stick to them!
When you're working from home, nobody's going to shake you out of bed or berate you if you aren't at your desk at 9am… and that can be both a blessing and a curse. Starting your working day too late can cause you to feel stressed and agitated and desperate to make up for lost time. However, start too early and you may find that you never quite have enough time to see a given project through to completion. That's why it's so essential to establish set working hours and hold yourself accountable for sticking to them. 
Invest in ergonomically optimal office furniture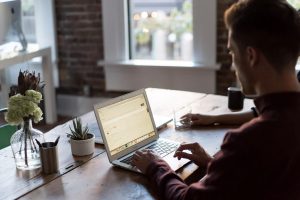 Workplaces have a legal obligation to be as safe and ergonomic as possible to protect their employees' well-being. When you're a freelancer, however, it's up to you to take responsibility for this yourself. Invest in adjustable office furniture and learn which items can help you to protect your body and your posture when sitting for long periods of time. Whether this means looking into the benefits of electronic sit stand desks or choosing a chair with greater adjust-ability is up to you. Our bodies were not designed to be stationery all day and the right furniture can help you to mitigate the health risks of too much sitting.
It's also a good idea to get up and move around for at least 5 minutes every hour of the day. 
Get out once a day
Freelancing can be extremely rewarding… but it can also get lonely from time to time. Isolation  can take a toll on your mental health so don't be afraid to get up and take a walk around to be around people. You might even want to take your laptop to your favorite coffee shop.
Make time to eat and stay hydrated
Your body is a machine, and like any machine it needs to be fueled to stay productive. No matter how intense a project or how close a deadline looms, there's no excuse to neglect your health and well being by not making time to eat. And we don't just mean a microwaved snack, either. Take the time to plan and prepare nutritionally dense, wholefoods based meals that will help you feel nourished and productive without those distracting cravings. It's also essential to stay hydrated (water, not coffee) to maintain peak cognitive function and remain productive no matter what the day brings.