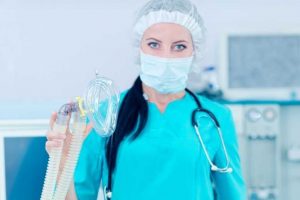 Worried about job security and debt?
In today's world, who isn't? Pursuing a healthcare career is one of the smartest financial decisions you could make. Since there will always be people who need medical treatments, you'll always have a job.
The good news is that you don't need to go to school for 10 years to earn an impressive salary. Keep reading to find out more about nine of the top paying medical jobs in the industry.
9. Physical Therapist
Median salary: $84,774
Helping people restore their quality of life makes physical therapy one of the most rewarding medical professions. Physical therapists work closely with physicians to strengthen patients' muscles, recover their mobility, and help them live pain-free.
One of the best parts about this job is watching patients' progress. There will be times that they struggle, but once your team efforts get results, you'll both be satisfied.
The demand for physical therapists is high. Over the next decade, this job could grow over 28 percent.
8. Biomedical Engineer
Median salary: $94,649
Do you want to be at the forefront of innovation? If so, being a biomedical engineer could be your dream come true thanks to its competitive medical career salary. In order to land this job, you need to have a Bachelor's degree, which only takes three to four years of schooling.
Biomedical engineers get to collaborate with medical professionals from any field to develop cutting-edge technology. Since there are always tons of challenging projects to work on, you'll never get bored.
This job is stable, has regular hours, and is projected to grow seven percent in the coming years. If you want a fun, meaningful career that lets you flex your analytical muscles, look into becoming a biomedical engineer.
7. Physician Assistant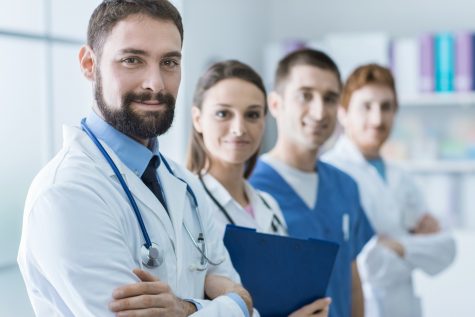 Median salary: $103,930
In order to be a physician assistant, the highest degree you'd need is a Master's, though some jobs only require a Bachelor's. Their role is to diagnose and treat patients just like a regular physician does.
The major difference between a physician assistant and a physician is that an assistant must be supervised by a licensed physician. Only physicians are legally allowed to open their own practices.
As a physician assistant, you can perform physical exams, order blood tests and X-rays, and write prescriptions. This job is great for people who are passionate about healthcare but don't want to spend many years in school.
6. Optometrist
Median salary: $121,299
If you don't want to take the time to learn the entire human anatomy, you could still earn a hefty salary as an eye doctor. You only need a four-year specialized degree to start working.
You'd also be surprised to learn that there are many different branches of optometry to pursue. These doctors can treat diseases, care for the elderly, or open a family practice.
5. Pharmacist
Median salary: $129,963
Becoming a pharmacist takes roughly eight years of schooling. Since working with medication is precise science, pharmacists need to be highly trained and educated.
Although it takes a lot of legwork, the actual job is low stress as long as you're confident in your abilities to fill prescriptions. Pharmacists who work in hospitals can work grueling shifts. However, working as a retail pharmacist with normal hours is one of the best jobs in the medical field.
If you're not sure about investing eight or more years of your life to become a pharmacist, you could also study as a pharmacy technician. See more about the benefits of earning this two-year degree.
4. Dentist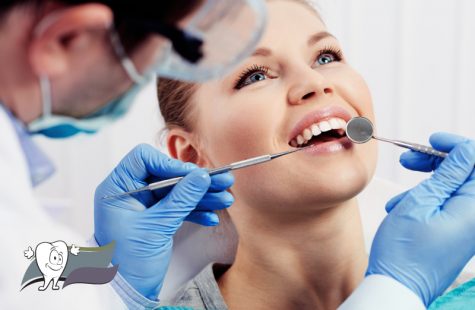 Median salary: $151,935
Being a dentist is one of the most relaxing professions in the medical field. Dental assistants are the people who perform all the routine cleanings and maintain accurate records of a patient's dental history. The dentist's job is to peek inside the mouth to check for cavities or gum diseases.
If a dentist does diagnose a health problem, then it's their responsibility to fix it. However, cavities are simple to correct and can be filled within half an hour.
Some of the perks of becoming a dentist include making people happy and confident, working in a low-stress environment, and having a supportive team to help you.
3. Physician
Median salary: $201,178
If you like challenges, then you can become a physician who does it all. Your job as a doctor is to examine patients, diagnose their health problems, and prescribe a treatment that's best for their individual needs.
Since our bodies are large and complex, it takes many years of medical training to become a licensed doctor. However, the payout is impressive, and you can feel good about helping lots of people get healthy. Many physicians also build relationships with their patients that can last for a lifetime.
2. Obstetrician and Gynecologist
Median salary: $277,290
If you're looking for jobs in the medical field that pay well, look no further than becoming an OB-GYN. This career path is rewarding and lucrative for those who are passionate about women's health issues.
In this position, there are plenty of jobs you can do. This is great for people who get bored easily. Your day-to-day tasks could involve routine check-ups, birth control consultations, health screenings, or even delivering a baby.
Although Americans are having fewer babies now, the need for OB-GYNs is still high. Experts predict that this field will continue to grow roughly 14 percent over the next few years.
1. One of the Top Paying Medical Jobs: Orthodontist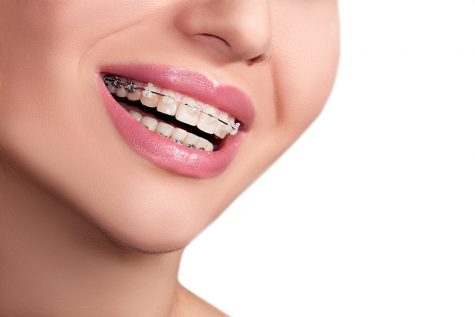 Median salary: $243,120
Even though orthodontists and OB-GYNs earn roughly the same salary each year, orthodontists steal first place due to the ease of the job. Although there can be some stressful dental emergencies, delivering babies is one of the most intense situations.
The bulk of an orthodontist's job is fitting patients' mouths for braces, retainers, and other corrective devices. Since a smile is one of our most important features, your job will be rewarding. Not only will you help correct misaligned teeth, but you'll also give patients more confidence.
Want More Finance Tips?
Now that you know the top paying medical jobs, you can pursue the career of your dreams. Whether you have an expendable income or want to find ways to cut back on spending, check out our blog post for more tips on how to pad your savings account.