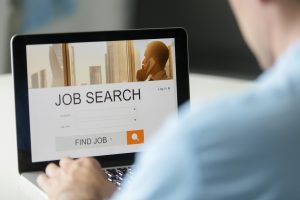 The only thing worse than being unemployed is being unemployed and looking for a job.
Yes, jobs. Those things that we all need to make money in this capitalistic world we live in. You don't have to love 'em, but you do have to have 'em.
The most daunting part of entering the workforce is figuring out what you want to do and then how to do it. It's a lot to think about and it can be a lot of work as well. There are so many different options out there – from general contractor type jobs to teaching, nursing, writing, driving and more – so it's important that you get the process right to land the perfect position to meet your needs and preferences.
We're going to teach you how to start a job search in 5 simple steps.
Decisions & Resume Writing
If you're coming out of school and have a clear vision of your future, then you won't have to make any more big decisions. If you're looking for a career change, you'll need to decide what it is you're aiming for. Try to keep it to just a few specific employment paths.
Having a specific idea of what you want to do will allow you to write a better resume. Portray your past experiences in the best light for what you're looking for.
If you're changing directions, include a well-crafted cover letter explaining the reasoning behind your career move. Do some research on the keywords and phrases that you need to include in your resume to get through the online application process.
Networking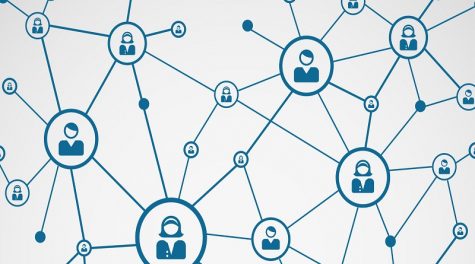 Before you hit the online job boards and job fair markets, try going through your friend list on Facebook and Twitter to see if anyone's hiring for what you want. Job searching in 2019 is a lot different than it was just a few years ago.
Linked In and other social media calls to action are a good way to let people know that you're looking. And if you've got good friends, they'll see that and extend a helping hand.
Something to keep in mind while you do this, though, is what you've been posting in the past. If you've gone on weird political or personal rambles in the past, or have incriminating photos posted of you, best to delete those before asking for help.
Use Your Online Sources Properly
Job searching is primarily online these days. The job searching websites are helpful and allow you to save searches and send you daily emails with new postings.
Keep a narrow focus. Just punch in the keyword of the exact kind of jobs you want. There's a lot out there, so this is the best way to get straight to the point.
Interview Prep

Always do some preliminary research about the company that you're interviewing with. They want you to be familiar with what they do and why they do it. Odds are there will be a question about why you want to work for their company and you shouldn't draw a blank here.
Also, in 2019, interview questions aren't as run-of-the-mill as they used to be. Depending on what you're applying for, you'll hear some pretty outside of the box kind of questions. Just relax and be prepared to answer some strange questions.
Don't Get Too Discouraged
It's easy to wait by the phone after you've applied to or interviewed for a lot of jobs. Just because you don't hear right away doesn't mean they aren't going to contact you.
The best thing to do is to dedicate a couple hours every day to apply, and something will come up eventually.
When you strike gold, give it a few weeks, and make sure that it's the right company for you. You don't need to settle for a bad work environment or fake pay stubs.
How To Start a Job Search Is Up to You
These are some basic tips on how to start a job search. But there are more and more unorthodox ways to find employment these days, and being creative is what should really be preached.
Self-employment and work from home jobs are also trending upwards. Work-life balance is important to young people today and finding a traditional job doesn't seem to be as important anymore.
For more articles on how to make and save money, visit our site.