The world of freelancing is on the rise!
Between 2008 and 2016, the number of freelancers rose by 43% – but why? The simple answer of course is having the freedom to work whenever you like, wherever you like, and for whomever you like. There is so much diversification in the world of freelancing, and that's because you're your own boss, and you no longer have to answer to anybody but yourself. Like the idea of freelancing? Pretty much any trade can now be turned into a freelancing career, so if you're interested, take a look at these must-haves for your freelancing business.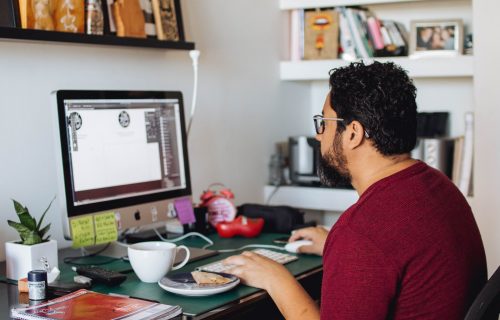 Photo by Maria Fernanda Gonzalez
Time management tools
When you're in charge of yourself, time management can become a big problem. This is because you can easily get carried away spending too much time on one task, and at the end of your working day you realize that you've got a ton of other tasks to complete too. You can download time management apps to help you delegate your time on each task more wisely. While there will be tasks that are more important, it's also crucial to get your smaller tasks completed before they turn into a bigger problem.
Time management apps like pomodoro can help you schedule your tasks and also remind you when you're due for a break! While it's understandable that you'd rather get all of your work completed in one fell swoop, a tired brain doesn't perform as well, so make sure you're following the app properly.
Trusted Partners
As you will learn, you need to collaborate with different stakeholders to ensure your business runs smoothly. You'll also accelerate its growth if you collaborate with experts. For instance, it's essential to know where to get your prospects, such as aged life insurance leads, if you're selling insurance policies. This makes it easier to achieve your goals.
As you grow your business, you'll be doing more than just selling products or services. You may engage in promoting your brand online and offering blog posts to get more exposure. A website that's easy to navigate will also be a top priority- this is where branding comes in. 
If there are gaps in what you need for the business, freelancing websites can help you. Being part of a community that knows just what you need is beneficial. Freelancers get to connect with other freelancers, share their experiences on how they got started, and learn from each other. 
A virtual office
Using your home address as your business address can lead to problems down the road. Things like disgruntled customers turning up at your door and nuisance letters and phone calls are all great examples of problems that you could run into. Keep your business and yourself safe by using a virtual company address. Not only can this protect you, but it immediately makes your business look more professional – even as a freelancer. You can expect other perks like:
Mail forwarding. Your mail will be scanned and emailed directly to you, eliminating the need for paper being stuck around your home.

Unlimited storage, meaning that you won't have to fork out more money.

Unlimited recipients. Again, no extra hidden fees.

An easy to use app that will let you access your virtual office from anywhere in the world – adding to the perks of freelancing even more!
An online presence
One thing that you will most definitely need as a freelancer is an online presence. Anybody who wants to make it in this day and age needs to have some sort of digital footprint, meaning both on a personal website and social media. Here are some tips to help with your online presence:
Sign up to all social media accounts and convert it into a business account. This way, you will be able to see what kind of interaction you're getting with your audiences. Not only that, people will be able to "follow" you rather than befriend your account.

Take time to learn when is best to post on each social media platform as the best times are different for each one. For example, Twitter is best in the evenings whereas Facebook is more of an allrounder.

Create a website that's sleek

and to the point for current and potential clients to check you out on. Don't forget to include a portfolio, price list, and an easy to find contact page. Don't make your website too difficult to navigate around as this can be a massive turn off for potential clients.

Interact with your fans and followers in every way possible. So, if you get a comment on one of your pins – comment back! The same goes for a query that you receive via your contact page on your website. The more welcome and friendly you seem as a freelancer, the more likely you are to be hired.

Run competitions with prizes of money off your services to generate interest. You can do this via a competition site like Rafflecopter or simply use social media to do so. Remember to abide by the platform's rules to ensure you're not misusing their services.

Pay for adverts for both your social media accounts and your website. You can do this using Google Adverts. This service works well because your advert would be shown to people who are looking for a freelancer. Read about

how Google Adwords works

here.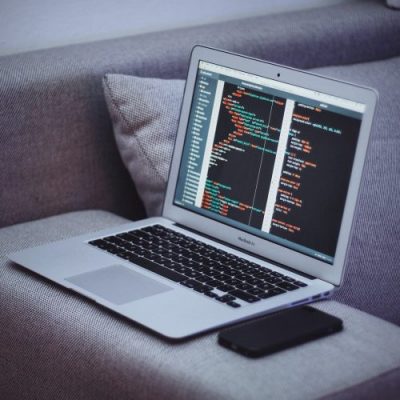 Photo by Goran Ivos
A dedicated work space
While one of the benefits of freelancing is being able to work from literally anywhere in the world, and you should totally take advantage of this whenever you can! However, having a dedicated work space within your home can help keep you organised and on track. Create an office space somewhere in your home that includes these things:
A desk

A computer to file all documents

A printer/scanner
These basics will provide you with everything that you need for the basics of freelancing. Consider having a dedicated work space to allow you to be able to leave work at work and enjoy your home life too.
Outsourcing
Finally, outsourcing will be your best friend in the freelancing world. Whether you need a little help with your graphic design project, or you've got too much writing to do, outsourcing other freelancers like you is quick, cheap, and easy. Consider hiring other freelancers to make your life easier and your freelancing business boom!
Learn how to make money on the side.
Latest posts by The Fortunate Investor
(see all)