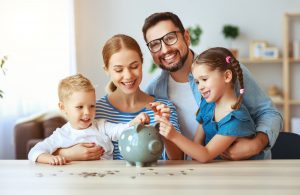 It's a never-ending battle between buying what your family needs while keeping it affordable. So when you're looking for ways to save money on a tight budget, finding a great deal feels like winning the lottery!
But in what seems like an endless sea of sales ads, the internet, and stores, how do you know where to keep finding these deals?
The good news is, it's easy once you know where to look, both online and in the stores.
When it comes to money and family, here are 9 tips for finding the best deal every time you go shopping.
1. Check Online Coupon Sites
One of the easiest ways to find the best deals is to let someone else find them for you! There are lots of online sites that specialize only on advertising the best deals around.
These experts consist of online shopping sites like KDeal and Groupon. They compare prices and offer limited-time, exclusive deals on all types of merchandise and services.
There are also blogs such as The Krazy Coupon Lady that not only tell you where the best deals are, it teaches you how to shop smarter for yourself.
2. Shop Secondhand
Saving your family money is not always about buying new. Don't be afraid to shop secondhand to find some amazing deals.
Children's clothing is one thing that gets expensive to replace as they grow. Secondhand clothing stores offer great condition, sometimes brand-new, items at huge savings.
You can even save more money by selling your own items or making an even trade.
And if you don't want to leave your home to do all this, you're in luck. Online marketplaces are booming, giving you easy access to secondhand shopping that works into your busy schedule.
3. Do Your Homework
In a perfect world, the best deals fall straight into your lap. But in the real world, you need to do your homework.
Shopping around will ensure you pay the lowest price possible. This involves surfing the internet, checking the manufacturer site for coupons, and looking through sales ads.
This method works best on bigger purchases of around $50 to $75 and up. This is because the more you spend, the more you're likely to save. Spending a lot of time in research to save a couple of dollars might not feel worth it.
4. Tailor Your Shopping List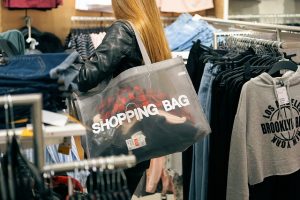 When it comes to money and family, it's important to be flexible. This is especially true when it comes to tailoring your shopping lists to current sales.
For example, when planning out your meals for the next week, look through grocery store ads to see what's on sale. Then tailor your meal plans and shopping list to go along with what's on sale. That way you know everything you need to buy will be at a discount.
The same holds true when it comes to holiday shopping, school shopping, or anything else you have a shopping list for.
5. Outsmart Dynamic Pricing
Did you know the price for an item, flight, or service you want can go up as you're shopping online? It's called dynamic pricing and it's a way for retailers to price gouge you for things you seem interested in buying.
The good news is, you can outsmart them to save you money and snag a deal.
Before you make an online purchase, clear your cookie and browsing history. Then sign out of your social media accounts. Finally, open an incognito browser window.
By using this backdoor approach, you can help prevent yourself from paying too much. Plus, it always feels good to outsmart the "big guys".
6. Use Reward Programs
Companies love loyal, repeat customers. To keep them coming back for more, reward programs offer discounts and points towards future savings.
As an example, customers who are apart of an airline's rewards program earn points with flights and other purchases. These points can go towards gift cards, cash, and with enough points – free flights!
Join your favorite retailer's reward program. Rack up points on purchases you are going to make anyway. Then watch the savings roll in by cashing in your points and getting special reward discounts.
7. Buy Open-Box
When stores take items out of their box to put on display, what happens to them after that? What about those returns that come back without the original packaging?
Items like these go on sale known as "open box" discounts. Sometimes they may have a couple of scratches or dings, but otherwise in great condition.
If you don't mind buying a dishwasher that was on display or getting a returned computer, you could end up with a great deal. Be sure to check with the store about what their open box policy is before you buy.
8. Buy Discounted Gift Cards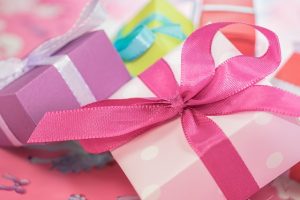 If you already know you're going to be doing a lot of shopping at a particular store, why not buy a discounted gift card for that store? It will save you money on items you were going to buy anyway.
You can get discounted gift cards from websites such as CardCash. Schools and fundraisers also sell them.
If you know you've got a lot of bulk items to get at Costco or doing back to school shopping at Target, pick yourself up a discounted card.
And if you buy sale items with your discounted gift card? You've just increased your savings.
9. Leave Items in Your Online Cart
Have you ever been online shopping, put something in your cart, then left without buying? Chances are you received an email a few days later, offering you a discount on your abandoned cart.
It's not a coincidence. Online retailers take notice of items left in carts. When they think you're on the fence about buying, they'll send you a discount as an incentive to finish the transaction.
It doesn't happen all the time, but if you're not in a hurry to buy, you could pick up a sweet discount on an item that may not be on sale to anyone else.
When It Comes to Money and Family, Finding the Best Deals Makes a Real Difference
Living on a tight budget can feel like a delicate balancing act. But when it comes to money and family, knowing how to find the best deals can give you firmer financial ground to walk on.
Need more tips on how to make your budget go further? Check out other articles in our Save Money section!
Latest posts by The Fortunate Investor
(see all)