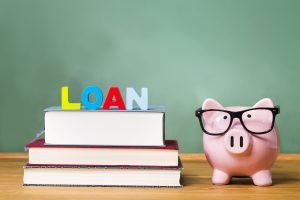 When a person needs to borrow money for any reason, he or she will find there are numerous options available. A loan is one option with a line of credit being another. The main difference between these two products is how the money is obtained and repaid. Once a borrower understands these differences, he or she finds it easier to determine which the best option for the current situation is.
Loans
A loan is provided in a lump sum and is repaid over a fixed period of time, one that is established when the funds are provided. Loans are typically provided as an installment loan, which simply means the borrower obtains a lump sum of money and repays the loan in regular payments with interest.
Loans of this type tend to be amortized, which means the payment is the same amount each time. A mortgage is a good example of an amortized loan, although the payment amount may fluctuate at times due to changing insurance rates and personal property taxes. Other types of loans include student loans, small business loans, and car loans. Many loans are backed by an asset that the lender can reclaim in the event the loan is not paid as agreed. How does this differ from a flexible line of credit?
Line of Credit
Taking out a line of credit allows borrowers to draw money from the account, repay this amount, and draw additional funds up to the available credit limit. Interest is charged on the funds that are drawn, much like interest is charged on a loan. Credit cards are a good example of a line or credit, and home equity lines of credit or business lines of credit are quite common too.
As a line of credit is a revolving account, the credit remains open-ended. This means the line won't close after a specified period of time in most cases. However, this does depend on how the line of credit is established, so borrowers need to keep this in mind when determining which option best meets their needs. Regular payments are required when this type of credit is issued to a borrower.
The Benefits and Drawbacks of Each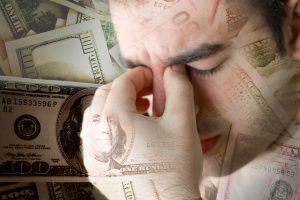 Loans are typically obtained when a person wishes to make a large purchase, such as a house or a car. Lines of credit, in contrast, serve those who wish to cover unexpected expenses, small purchases, and things of that nature.
Loans often come with a fixed interest rate while a line of credit might have a variable rate. Often, the variable rate is based on the Wall Street Journal Prime Rate along with some margin. The margin rate is added to the prime rate to determine the interest and this interest rate changes when the prime rate changes.
With a loan, interest is charged every month. On the other hand, a borrower only pays interest on any funds he or she withdraws. If the account balance is zero, no interest is charged.
Understanding the difference between a line of credit and a loan is crucial when one is looking to borrow money. The more a person knows about his or her options, the easier it becomes to manage the finances. Consider both options, taking into account what the funds will be used for. Doing so makes it easy to know when a line of credit is the better option and when a loan should be obtained.