Looking for some legit ways to make money online? You're not alone. The desire to make a quick buck is nothing new.  We all want a little extra money in the bank. As the internet comes into its prime however, it becomes easier and easier to do without even leaving your home. It also becomes easier to trick people trying to make easy money online fast.
Think you can spot the online money making scams?  It can be harder to tell the legit ways to make money online from the fraudulent than you think. By knowing the warning signs, and some common make money from home scams, you can protect yourself from being ripped off by the less savory characters on the internet, and actually make money online!
Here are some of the most common ways people get ripped off when trying to make money from home: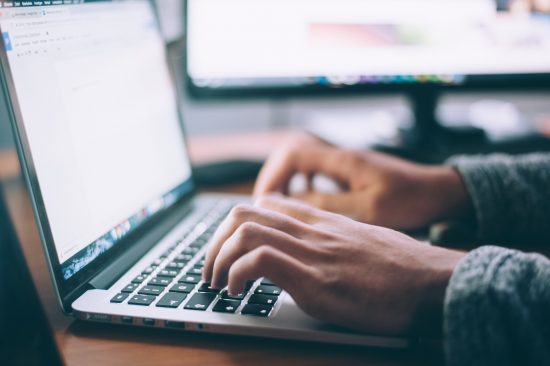 Number One Rule: Don't Send Money to Make Money Online
This is probably the most common way people looking to make money online fast get scammed. A company promises more information about a money-making opportunity in exchange for a fee. While sometimes there are up-front costs to starting a business, such as paying for materials or supplies, a legit way to make money online isn't going to charge you money just to get information about it.  
Taking paid surveys online can make you a few dollars in your spare time, and there are many legit paid survey companies out there. Opinion Outpost and Swagbucks are a couple of our favorites.  They won't make you rich but you can make money in your spare time, easily and from anywhere! Be wary of surveys that advertise on Craigslist or ask for money up front however, because those are likely scams.
Reselling Discounted Retail Products? It's Probably a Scam
This is scam isn't limited to the internet, and has been around for a while, but it's still common. A company will reach out to sign you up for an opportunity making money from home by reselling brand-name products at a discount. All you have to do is order the products, they'll ship them to you, and then you sell them back to other people again at a higher price than you paid for them.
The catch? The products you receive in the mail are cheap knockoffs, or pure junk. Try to get your money back from the distributor and they will have either disappeared or become unreachable.  Now you're stuck with boxes of junk you can't sell, out the money you spent for them.  
Selling from Home
Selling products from home can be a legitimate way to make money online, but it's much safer selling via Ebay, or a reputable site that can protect you from fraud. You might be surprised at the stuff you have laying around your house that you can sell online, without having to send money to a sketchy distributor first. Get creative and have an online yard sale and you can actually make money online.
Another tip for avoiding work from home scams? Don't respond to unsolicited offers to make money online. If someone is reaching out with an opportunity to get rich quick, it's probably a scam.
Don't Pay for a List of Companies Looking for Workers From Home
This one speaks for itself, but there are people out there offering to sell you a list of companies that are looking for online workers, or people to work from home. This is a scam. Don't pay for a list like this.
Get Paid to Put Stuff Together!
This scam involves a company offering to pay you to assemble products or crafts for them from home, and then you ship them back to them and get paid. Your assembled products will never be up to the code of inspection required for payment, even if you're a highly skilled, product-assembling robot. What they're really doing is selling the materials. This one also falls under my previous recommendation that you avoid sending money to someone up front, but it's still a common make money from home scam.
Starting to notice a theme here? When someone asks you to pay for something before you get paid, your scam warning lights should be going off.
Multi-level Marketing Schemes
The pyramid scheme has been around for ages, but in the age of the internet and social media it has run rampant. If you have Facebook chances are several of the posts in your news feed each day are from people offering a miracle beauty or health product. Sure, Multi-level Marketing Schemes can be a legit way to make money online, but there are also lots of fraudulent ones out there. When a Multi-level Marketing Scheme's focus is on recruiting new salespeople rather than selling products, that's a major red flag.
Red Flags
When your job is to recruit salespeople rather than sell products, that means that more people are buying the company's expensive product starting kit, and the market is more saturated, making it harder for anyone to actually make money. When a Multi-level Marketing company is structured to focus on recruiting new salespeople, by definition it becomes a pyramid scheme.  Be careful either way. The golden rule of making money online is if it sounds too good to be true, it probably is.
The Number One Thing to Keep in Mind When Making Money from Home
The number one thing to keep in mind when looking for ways to make money online is that if it sounds too good to be true, it probably is. If an online money making opportunity promises it's a way to make money online fast and free without any work, be suspicious. The thing about side hustles online is that you typically get out of them what you put into them. Don't expect to get rich quick doing something that takes no time or effort. Most of the online money making opportunities out there are just a way to make money on the side- side hustles but not career shifts. There are plenty of legit ways to make money online, from paid surveys to paid blogging to consulting. Just remember to do your research, not send money to anyone in advance, and keep in mind that if it feels like a scam it probably is. Stay safe out there, your money is better spent investing than in the hands of a scammer.