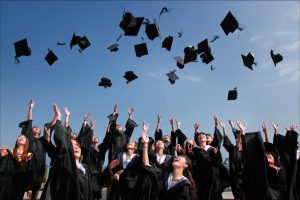 48% of all college students in America in 2019 pursue their education online. The popularity of online training has continued to increase every year.
One of the main attractions of online education is its flexibility. Many people who have no time to join classes on a full-time basis can now get education on their terms.
Demand for online education is increasing. This trend is among students seeking first degrees. It's the same among professionals seeking career advancement. Due to this high and growing demand, colleges are offering many degrees.
Professional learning is not only limited to the walls of a classroom. Discover the various career options by reading the best degrees to get online in 2019.
1. Business Administration
For a long time, this has been a popular online degree program. Maybe you would like to start your business in your field of expertise. Having the skills to run that business is an essential step towards its success.
This online degree is also suitable for you if you went into business after high school. It enables you to increase your management skills online.
Changing market trends will not reduce demand for this degree. Its relevance is because all businesses need to run, regardless of their field of operation.
With a degree in business administration, you can work in any management level in a company. These include as a CEO, customer relationship officer, human resources manager and many more.
In the U.S., the median salary of a Bachelor's Degree holder in Business Management is $85,000.
A master's degree holder may earn a six-figure salary.
2. Information Technology (IT)
Jobs in Information Technology will grow by a steady 12% up to 2026. This growth is because information and connectivity are critical for business.
An IT degree will give you professional level skills working with communication gadgets. Qualifications are available online at associate, bachelor's, and master's degree level.
With an IT degree, you can work in IT architecture or management. You can also work in systems administration or IT support among other areas.
The median salary for a bachelor's degree holder is between $80, 000 and $100,000. This salary makes information technology one of the best degrees to get online.
 3. Psychology
The world today understands the relationship between stress and mental health. Many people are seeking professional services to help improve their mental health.
Psychologists are professionals in this area and projection for their job growth is at 19% up to 2026. This growth is well above average. With this growth in mind, if you study psychology, you are almost guaranteed to get a job.
A degree in psychology would enable you to work as a therapist or a medical psychologist. You can also work as a researcher or apply your skills as a sports psychologist.
Although you can study online, you'll need to go for residency at some point. During residency, you will see patients under the supervision of a professional psychologist.
The field of psychology with the most positive outlook is child psychology. If you get into this field, you can expect to earn a median salary of $77,000.
4. Healthcare Administration
There has been a sustained movement towards removing medical professionals from hospital management. The idea behind this is to allow them to concentrate on offering medical services.
The people taking over the management of hospitals are healthcare administrators. This course combines aspects of healthcare and administration.
A healthcare administrator handles the business sector of hospitals. Areas of focus include human resource management, finances, and patient care coordination. It's your job to ensure the hospital or doctor's office where you work runs smoothly.
These jobs will increase by about 20% until 2026. The outlook is one of the best in the market. The average starting salary for a bachelor's degree holder is $40,000.
5. Nursing
If you prefer to be a hands-on person in healthcare, nursing is your course! Many new fields are opening up in nursing as healthcare becomes more specialized. Nurses move across the area often.
This movement ensures continued opening up of new positions. A bachelor's degree in nursing will qualify you to be a registered nurse. An associated degree will get you licensed as a practical nurse.
The people who were born during the post second world war baby boom are now aging. These senior citizens need caregivers. An education in nursing will qualify you for that work.
Jobs in nursing will increase by an average of 15% up to the year 2026.
6. Education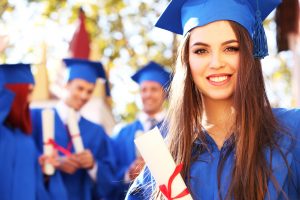 Teaching can be quite fulfilling as it helps you impart skills in the next generation. Teaching is one of the careers in which you can expect to get a job immediately after graduation.
Many new school teachers get employed every year. Requirements for employment as a classroom teacher vary across jurisdictions. You must have a master's degree to qualify in some places.
You can study to become an English teacher to be teaching English as a second language. Immigrants from non-English speaking countries would pay you for your services.
Special education is another growing field. School districts and parents seek better ways of educating special needs children.
Projections show that jobs in education will increase by 8% up to 2026. Salaries for elementary school teachers can go up to $65,000 and $90,000 for high school teachers.
7. Construction Management
The construction sector continues to grow it needs specialized managers. In this course, you learn to design, principles of estimation, properties of materials and much more.
The course combines construction skills with management. You'll be able to schedule work, control costs, and make proper purchases. You'll also be able to communicate with other construction professionals.
Opportunities in this field will grow by 11% until 2026. The median salary for a construction manager is $91,000.
Entrepreneurship and Best Degrees to Get Online
Online education has enabled older people to go back to school. Many of these people are entrepreneurs in their areas of study. Among the best degrees to get online are the ones that help entrepreneurs understand their businesses.
Explore the rest of our website to see how you can make your business more profitable.