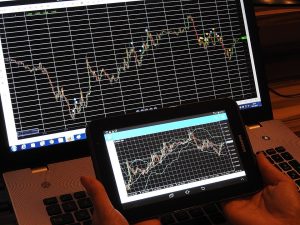 Finance is a huge industry and it is one which many of us want to get involved in at some point in our professional career. The finance industry is one which is vast and successful and it is crucial for us to be able to join this field in one way or another as it is simply an essential part of our society in general. 
If you are looking for a new career path and one which will allow you to earn a lucrative wage as well as offer job stability, the finance industry is a great idea and today we have some helpful choices for you. 
Tax Officer
Although most of us think of villains such as Guy Of Gisburn when we think of Tax officers, they are not the devil. Being a tax officer can be a helpful career path because it can be lucrative and you will be able to find some real job stability and satisfaction from it. You can take a course at the Northeastern University Online and this will qualify you for the role and allow you to work in the field. 
Day Trader 
One of the aspects of finance which is often pushed to the side or gets a bit confused is trading. Trading is a massive market and currency trading is the biggest market in the world. Becoming a day trader can be a huge change of pace for you as well as a big learning curve. You can take a course or work on a live trading floor and learn how to read the economic calendar, interpret graphs, and use indicators to make a big profit. It is a job role which is always exciting because it depends on news and politics in the real world. It can even be the ideal chance for you to start your own financial career this year. 
Corporate Finance 
If you are thinking big this year and you want to make a name for yourself in the finance world, a good idea would be to try working in corporate finance. This is a type of job which allows you to work for a large company or corporation and help them make some of those tough and vital decisions in their business. There is a lot of growth opportunity by joining this type of role and it means that you can climb the various steps on the ladder and eventually end up becoming the director of a whole company.
Banking
One of the most well known types of finances roles and it is one of the first things people think of when they come into the finance arena. A career in banking can give you a lot of growth opportunities and you will likely be able to work your way up through the ranks and become a very powerful figure in the industry.
Mortgage advisor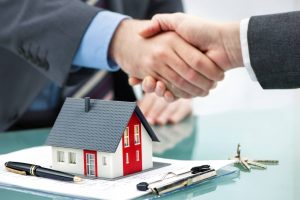 One of the great options that you could choose if you want to be in the finance industry this year is a mortgage advisor. It is important for you to think about a career which you can do for a bank or a lender or even one which you can do on your own. This is a job role which can offer you a unique chance to speak to people from all backgrounds and help to advise them on their finances and what they can do in terms of buying a home this year. You can stand to make a real difference to the lives of those around you and this can be something which is amazing for you this year. 
Financial analyst 
If you are great with numbers and you love to problem solve, becoming a financial analyst can be a great choice for you this year. As an analyst you will be able to delve deeper into the finances of a person or a business and this will allow you to see where they are spending their money currently and how they could look to improve their habits later on. 
Financial coach 
If you are the kind of person who loves to talk and give advice, becoming a financial coach could be the ideal role for you. It will allow you to act as a life coach and a financial advisor for people who struggle to manage their money and you could help them to really make an impact on their financial stability. It will allow you to meet new people and make a difference to many lives.