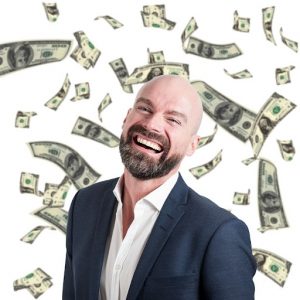 Have you ever considered taking on a side-hustle?
While we appreciate the fact that you might want to do more with your spare time than taking on something that could potentially cause you extra work, there are some excellent reasons as to why a side-hustle should definitely be considered. We have some of them below, so take a look, and consider the types of side-hustle that you might want to want to take on. 
#1: You could become rich
Not all side-hustles will guarantee you a large income stream. And even within those that do, there are still risks involved that could scupper your finances. Still, if you ever did want to earn the big bucks, some risks are worth taking. And besides, provided you did the necessary research first, and so long as you budgeted your regular income before taking the appropriate next steps, you might reduce some of the risks involved. 
So, as one example of a lucrative side-hustle, you might want to invest in real estate. You could then make money by flipping the properties you bought, or by renting them out to others. Alternatively, you could invest in stocks and shares. This is a passive side-hustle, so other than educating yourself on the companies you might invest in; this is one idea where you wouldn't have to do very much work at all.
If you were prepared to put the work in, you could also use your skills and go freelance. If there was a need for whatever type of service you could offer, you might double or triple the income you make from your regular job, and be a whole lot wealthier as a result. 
And by making the big bucks, just think of the many ways you could use the money. A new car? A new house? A holiday abroad every year? These are just a few suggestions; you are bound to have others!
#2: You could get out of debt
Of course, a side-hustle isn't only about making loads of money. If you are currently struggling with debt, your priority might be to climb your out of the hole you are in and into some semblance of a better financial life.
So, don't despair forever. There are all kinds of side-hustles you could take on, each one of which would take you own step closer towards financial freedom. Be sure to put the extra income you make into a savings fund, as this way; you won't be tempted to use the money for unnecessary purposes. Both large and small, check out these ideas for a side-hustle and pick and choose from any that could be feasible for you.
#3: You could quit the 9 to 5
Are you tired of the daily commute to and from work? Is your boss getting you down? Are you getting frustrated with your gossiping colleagues? If you have answered in the positive to any of these questions, then why not take on a side-hustle that would enable you to quit your day job.
By starting a side-hustle while you were still working, you would be able to start small and then steadily grow it into a fully-fledged business. Then, when you started to see success, you might then take it on full-time and hand in your resignation to your employer. 
So, using the side-hustle ideas we have linked you to thus far, consider those that appeal to you, and then start to commit to extra research to find out about any potential lifelines to rescue you from the 9 to 5 grind.
#4: You could find more fulfillment in life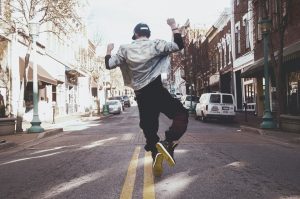 A side-hustle isn't all about rolling your sleeves up and working hard. It's not always about making more money, either. A side-hustle has other rewards, and you might become more fulfilled in life as a consequence.
So, you might take on a side-hustle that is affiliated with one of your hobbies. While you would still be working, the enjoyment factor would make it less of a grind. Check out these hobby-based side-hustles for a few useful examples, and if you find nothing of use, consider your personal hobbies and think up your own ideas. Fun and work? It is possible!
Alternatively, how about showing your charitable side? You might start up a side business with the intention of raising money for local and global charities, or you could even start your own charity. Check out this advice on starting a charity for more information. 
So, if you do feel less than fulfilled in your life, consider these suggestions. But if money is your main raison d'etre? Well, you could still find fulfillment from a side-hustle with the extra spending power to fund your dreams and passions.
So, what do you think? Should you start your a side-hustle? If we have piqued your interest within this article, then we think we know your answer! Let us know your thoughts, and please share your ideas with us.