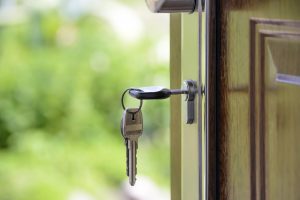 Moving into a new house is tremendously exciting. Of course, it's also challenging, a little overwhelming, and absolutely exhausting. Even more so if you've got a young family. Many of us dream of buying a brand new house. It can seem as though it would be much cleaner, and as most new homes are primarily neutral, it can be easier to decorate and make changes, without having to compete with bold colors and anything that the previous owner has left behind. A brand new house also has the advantage of being in perfect condition and under warranty. It should also have the latest technology and conveniences like insulation. It can be much easier than moving into an old home, and you'll have less to worry about in the coming years. 
While there are many advantages to buying new house and land packages, in the early days it can feel a little like a shell. New homes can struggle with finding a personality. This means that it's easier to make it your own, but in those first few weeks, it means it can be a struggle to make it feel like a home. To make it feel cozy and comfortable, and to help your family settle. Let's take a look at some of the things that you can do to make your new house feel more like a family home. 
Unpack
Moving house is physically demanding. Packing, moving and unloading the moving van is tough. But, it doesn't end there. We feel like we can relax when we're finally in, but really that is when the hard work starts. Getting all of your furniture where you want it, unpacking and getting your cupboards as you want them is hard work, it takes time, but it's a big part of making a house feel like a home. You'll never feel settled if you are living out of boxes or can't find things in your kitchen. So, unpack as soon as you can. If possible, make floor plans before you move in, and plan out where everything is going to live. This can make unpacking much easier. 
Keep It Safe
Turning a house into a home also comprises getting it as safe as possible for your children and yourself. The first step when doing this is installing some sort of Outdoor warning siren so you'll always be aware of what's going on outside. You could also consider having an alarm system installed so you can sleep soundly at night knowing you're well protected and secure. When it comes to safety, there's no room for compromise and you want to be sure you've done everything in your power to keep your family comfortable and protected.
Paint Some Walls
Color is a very personal choice. Few of us would choose to have a magnolia house, but that's what most new homes are. If you can, start painting before moving day. It's much easier to paint walls in an empty home, without having to worry about moving and protecting furniture. If possible, and you buy your home early enough, you might even get to make some decisions on the design of your kitchen and bathroom before they get built. 
Hang Some Art
In a well-lived in and loved home, the walls aren't blank. They are covered with artwork, wall hangings, mirrors, framed photographs, pictures that the kids have drawn and clocks. They are covered with things that make us smile and bring back happy memories. The quicker you start hanging items on your walls, the faster your house will feel like home. 
Get Cooking
Cooking meals in your new house will make it more homely in the best possible way. When you start cooking, you'll start moving things around, and your utensils and pans will quickly find their permanent homes. You'll get more comfortable, and life will begin to feel more settled. Cooking also has the advantage of filling your home with gorgeous smells, and lots of happy, well-fed faces. 
Add Textures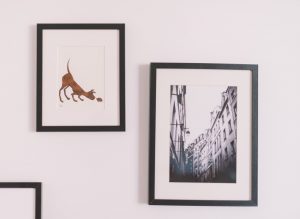 A house is a box in which we live. It's a safe space that keeps us dry and warm. We have no connection to it. It's harsh, and it's hard. A home is filled with softness and comfort. If you want to feel more at home, add plenty of textiles to make your home feel more comfortable. Add soft throws and cushions, add rugs to hard floors, and thick curtains to your windows. Add texture everywhere that you can, and your house will become more homely. 
Live Your Life
Perhaps the easiest way to make your house feel like home is to live your life normally. Go back to work, tackle the school runs, cook meals and eat takeouts, invite friends around and spend lazy Sunday mornings chilling out in your PJs. Get back to normal life, and your home will develop around you. 
Keep It Clean
Moving house is messy. A new home is often filled with dust and dirt. Try to keep it as clean as you can, and you will quickly settle. But, don't put extra pressure on yourself when you've got some much to do.