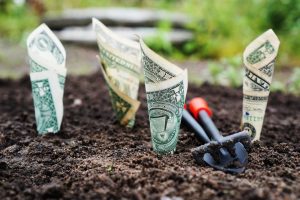 Most people try to plan for the future whenever they can, and taking care of your finances is crucial to your family's well-being. However, it isn't just saving for the big things that's important. Whilst you may be eager to put some money aside for college tuition, family holidays and future house deposits, preparing for the unexpected is vital too. With forward-planning and a strategic approach to your cash flow, you can protect your family against any financial uncertainties. 
Cultivate an emergency fund
Many Americans survive paycheck to paycheck, and few of us have the resources to pay our bills out of our savings. However, setting aside some money in an emergency fund can give you a little extra security if something unexpected happens. Try putting a set amount aside each month, and don't be tempted to dip into it. If you are laid off and unable to find work, or you can't get to work because your car has broken down, you'll have the money to get by until you're able to get a new job or buy a new car. 
Broaden your horizons
Investing in yourself can give your family financial security in the long run because it makes you more employable and more flexible. There are plenty of online courses which are available free of charge, and these can help you to learn new skills and develop your existing talents. Employers are always keen to hire people who are self-motivated and willing to learn, so you may find that your efforts begin to pay off sooner than you think. With a greater range of skills and a clear desire to succeed, you could be promoted in-house or headhunted for a new role with a new employer.
Get the right insurance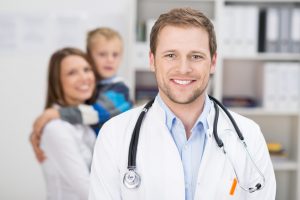 With the appropriate insurance policies in place, you can protect your family financially and ensure that any major costs will be reimbursed. With auto insurance, for example, you can ensure you'll get a payout if your vehicle is damaged and it needs to be replaced. Alternatively, if you have medical insurance, any treatment you require should be paid for or subsidized by the insurance company.
However, do take the time to read the small print in your insurance contracts. Every policy is different, and many have a long list of scenarios they won't cover. Don't make the mistake of assuming you've got comprehensive insurance coverage. Instead, spend a few minutes reading the terms and conditions, and make sure you get the best policy you can afford. 
Seek legal advice
People are often reluctant to seek legal help because they assume it will be expensive. However, getting professional legal assistance can save you money in the long run, and it may even help you to obtain compensation when you're owed it. If you've been injured due to a road traffic accident, for example, you can seek help from attorneys, such as https://flemingattorneys.com/houston-truck-accident-lawyer/, to find out whether you'll be eligible to make a claim for personal injury compensation.
When you're hurt due to an incident that wasn't your fault, you shouldn't have to suffer the consequences. Whilst a compensation payout may not have a direct impact on your injuries, it can certainly provide practical help throughout your recovery process. Furthermore, compensation can help to ensure that you're able to pay your bills and that you don't get into debt due to an accident that was caused by someone or something else.
Consider estate planning
No-one wants to imagine how their family would cope without them, but estate planning, which you can read more about at https://www.estateplanning.com/What-is-Estate-Planning/, can be an effective way to protect your family's finances, and it will also give you peace of mind. By taking the time to plan what would happen to your family financially if something were to happen to you, you can take advantage of the tax breaks available and minimize any practical hardships your family may face in such a situation. 
Getting independent, financial advice can be invaluable when it comes to estate planning, and the right professionals can help you to create a secure and stable financial future for your family, regardless of your current situation.
Reduce your debts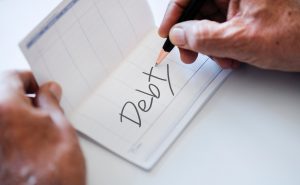 If you're unable to pay off all of your debts in one go, you're certainly not alone. The vast majority of adults are in debt of some kind, but you could be spending more than you need to on high levels of interest. When it comes to paying back your debts, separate them into priority debts and non-priority debts. From there, you can assess which debts have the highest interest rates, and pay those back more quickly. If you have $50 extra a month, after you've paid your bills, for example, put this towards your debt with the highest interest rate. By reducing the amount of interest you pay monthly, you'll free up some extra cash and reduce your outgoings at the same time.
Teach your family about finances
In many families, it may be just one person who takes responsibility for organizing the finances. Even when two or more people are contributing to the household income, the responsibility for organizing bills and budgets may land on one person. Even if you're happy to take on this responsibility, it may not be beneficial for your family in the long-term. Ensure that at least one other person is fully aware of the family's financial situation and that they know what interest rates you're currently paying and what debts are still outstanding.
Also, it's important to take the time to teach children and young adults about how to manage their finances. This is a crucial life lesson which is often overlooked, and it can result in young people getting into unnecessary debt later in life. By regularly talking about finances, budgets, interest rates, and debt, you can help your family to understand the importance of financial planning. Indeed, helping your family members to understand their finances could be the most effective way to protect them financially. 

Latest posts by The Saving Gal
(see all)