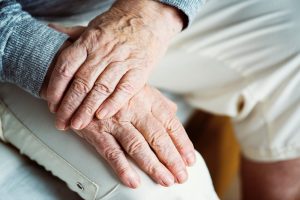 Aging isn't as scary when you realize that with life experience comes wisdom. This is what many elderly people know, on a deeper level than speech. However, it is a great shame that they can often become treated poorly simply due to their extra physical needs or their slow reaction speeds. They are still dignified people, often the best of us with the most vibrant internal worlds. We need to treat them as such.
You can start by considering your own family, and the relatives within. It might be that your grandmother has just started a residency in an appropriate care home, or that your grandfather wishes to stay a little longer in his home before doing so. Any elderly person knows that time spent with someone is always the most valuable commodity of all, and overrides any superfluous activity by miles. So, it can sometimes be that ensuring we keep a solid and trusting presence in their lives, and keeping them in yours, can be one of the most worthwhile efforts you take care of.
So, let us consider what that might look like, and most importantly, how you can help them retain their dignity during this time. 
Do Not Dismiss Their Needs Out Of Hand
When considering a care giving role, it can be quite easy to think you know best in regards to everything. This can be a slippery slope in which you can begin to deny the experience your relative has. Of course, sometimes, you need to be firm that they take their medication, or help them remember to do so. It might be that they have a habit of leaving the oven on, and this behavior must be addressed. However, do not simply dismiss them out of hand because you think they are getting old, or show signs of behavioral change. 
For example, it might be that they are becoming suspicious of a cleaner, as they have noticed some belongings going missing, or another reason valid to them. It's important to speak to them about this, to honestly allow them to express themselves, and then deciding how you will address the situation. If you simply deny their complaints as being invalid due to other issues they might be struggling with, you might deny them their actual lived experience, and potentially hide the truth. This is why you must always deeply respect your elderly relative, no matter how much they could rely on you.
Consider Independence
Even the best care home facilities make an effort to give their residents as much independence as they can. Sure they might provide the medication, the lodgings, and cater for them, but aside from that they are quite careful to allow their residents to experience the day as they want to. This is where it's important to balance care and the independence you give. For example, the best medical alert system can help your elderly relative signify when something is wrong, helping you avoid watching them like a hawk all the time and trusting them to know when something is worth reporting. This way, you save both you and your relative plenty of stress in the long term, and that can only be a good thing.
They're Still Your Relative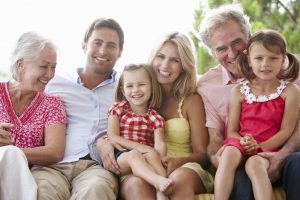 Unfortunately, it is very easy to forget that this person is your relative when caring for them. You might start to see them as a burden rather than a person who shares your blood or family name, or someone who loves you deeply. For this reason, you must never forget your familial connections, and speak to them as such. Ask them about their day, or allow them to express their memories. Ask them for advice, or simply head out to the theater or for a calming walk with them if they are able. Ensure that other family members, such as your siblings or children are given the chance to socialize with them, and don't be afraid to share the load of care with others in your family.
This can help you avoid thinking of this person as simply someone you have to take care of, instead always keeping the reason of why you care at all forefront in your mind. Not only does this help the relationship bloom, but it can help you become a better relative and caring contact, no matter your degree of care over their lives.
With this advice, we hope you can better help your elderly relative to maintain and retain their dignity.

Latest posts by The Saving Gal
(see all)