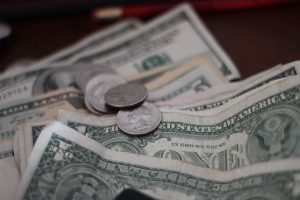 It is never too early to start educating your children about money. From buying their first ice cream through to earning their own pocket money through to funding their college education through to managing their own salaries, there are many stages that you will need to help them through and many opportunities to teach them throughout their lives. As such, it is worth starting to help them as early as possible and equipping them with the right tools to handle their finances. 
You might find that you are raising financiers of the future, but even if they don't end up working in ABL Financing, mortgages or equities, you will know that you have set them up for a life of being financially savvy. You will know that you have got this key area right if you follow our top 3 tips on equipping your children to handle their finances, and they will certainly thank you for it in later life.
Go grocery shopping with them
There are many benefits of taking your children grocery shopping, not least because it helps them to understand the value of money 
Chat to them about the family budget for shopping so that they appreciate that there is a ceiling figure and then get their help in making purchasing decisions. Help them to understand that as there is not endless funds for this, they will need to compromise over what is bought and will really need to think about what is important to buy. 
There will no doubt be some wobbles around this, as they want to buy their favorite magazine or candy rather than essential items, but these moments are to be expected as they do provide more teaching opportunities for you. 
Yes, they can have that treat, but then they will not have any juice with their breakfast that week or a dessert on Friday evening. Help them to weigh up their options and of course you know best and can overrule any wild choices. 
Take some time to look at the prices of items, compare them to other products and consider their value with your children. Sometimes convenience can increase prices, so talk through the balance between cost and effort. You might find they want to make a few more snacks from scratch to reduce costs and have some fun in the process. 
Help To Improve Their Numeracy Ability
At the end of the day, finances are based upon numbers. You don't have to be a math whiz in order to understand how to be financially literate, but it really does help to know about the fundamentals. The chances are that their school teaches will be giving them lots of different lessons on how to deal with all kinds of mathematical issues, but perhaps you could run some extracurricular activities with them. They won't be the most fun things in the world, but they'll certainly help on many levels. Whether you play computer games with them or run little tests using a percent calculator, you'll be enhancing their ability every single time. These small steps will count for a lot as they grow and become more in tune with numbers.
Give them pocket money
This is such a positive thing to do, it will absolutely reap rewards for all of you. 
Ideally, you would want the pocket money to be earned, so that your children can appreciate that their work leads to a reward, thus it is well worth working. Give them age appropriate chores and engender them with a sense of responsibility and worth within your family.
Now that they have earned themselves some pocket money, what will they do with it? You might find initially that it is burning a hole in their pocket and they are desperate to spend every single cent immediately. Let them have complete freedom over this as they need to learn this lesson themselves.
Over time, you are likely to see that some savings habits will start to develop as they realize how much things actually cost and that they might want to save up for that toy that they desperately want. If they have siblings and one of them saves up, they might also come to appreciate that they have more money in their pot and can then buy larger or more exciting treats, or simply have more in their account. They might also come to recognize that a twenty dollar toy can be more interesting than a dollar or two of candy, and that sometimes waiting, planning and anticipating can be worth it. 
Set them up with a savings account
From an early age, set your children up with a savings account. It can be a manageable way for you to save for them as adding small amounts regularly from birth will soon add up over time. It also gives them somewhere to put their own money as it mounts up or to save for something special.
As they are earning their own money through pocket money, they might like to save a portion of it regularly, which is an excellent habit to encourage. If they receive money as gifts for birthdays and special occasions, again, it is worth suggesting that they spend some and then save the rest. This will help them to develop lifetime saving habits that will stand them in good stead as they age. 
What tips would you add?