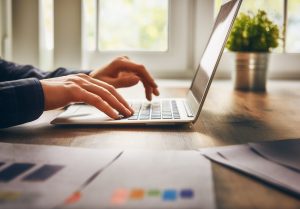 There are billions of websites online right now. That massive number is telling of the fact that the global economy is rapidly shifting to the internet.
Because of that, businesses are rushing to ensure that they not only have a web presence but that their web presence functions in a way that entices readership, purchases and other bits of engagement. Achieving that end costs money which is why understanding how to create a website design budget is a valuable skill.
Below, we share tips that can help you flesh out your website's budget, so you're not surprised by expenses down the line.
Note Fixed Expenses
There's a lot of flexibility in website budgets based on how much design work you know how to do on your own. No matter how good you are at building websites though, some fixed expenses are essentially unavoidable.
These expenses include registering your domain and hosting your website.
Domain expenses range anywhere from about $8.00 to $20.00 per year depending on who your registrar is. Hosting expenses range from $3.00 to $20.00+ per month.
Note that you can host your own website if you have the infrastructure to do so. This, however, is complicated and rarely a pragmatic solution for SMEs.
Understand Your Must-Have Features
After noting your fixed expenses, the next step to building a website design budget is to note your must-have features. For example, if you're running an eCommerce site, you'll need a buying platform integrated into your website (WooCommerce for example). If you're running a stock information site, you might need to take this list of hot stocks and add their tickers to your site to share up-to-date trading information.
Whatever your must-have features are, write them down as your ability to execute them will inform if you can DIY portions of your design or if you'll need a professional's help.
Select a Platform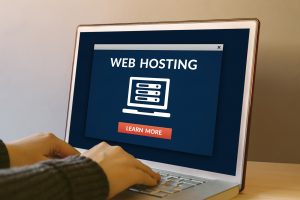 There are several popular web platforms available online today. A few of the most popular ones include WordPress, Wix and Joomla!.
If you have a platform preference, note its monthly/yearly cost in your budget. In some cases, your platform expenses will be nill (WordPress, for example, doesn't charge money for its base features).
Weigh DIY vs Professional Services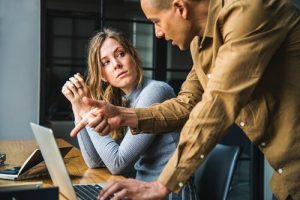 With your fixed and platform expenses in place, and with an idea of what key features you'd like included in your website, you can now weigh whether or not you can DIY your design or if you'll need professional help. This can be the most expensive portion of your website design budget.
Look at your must-have features and consider which of them you can implement on your chosen website platform by yourself. Whatever you can do, we recommend doing. Whatever you can't do, get an estimate of what it'll cost to do from a design professional.
Pros can cost anywhere from $20.00 to $100.00+ per hour.
To Wrap Things Up, Compare Your Website Design Budget to Your Cash Stores and Adjust
By now, you've gathered all the information you need to create a rough website design budget. The last thing to do is to compare your final budget to the kind of cash your business has on hand and adjust if necessary.
Remember, your website is likely to be a big driver for your business, if not today, certainly later down the line. Investing a little extra cash in it can go a long way so don't cut corners and feel free to browse more of the technology/money content in our digital publication if you need additional guidance.