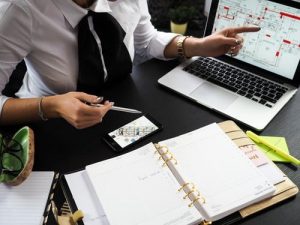 When people say that email lists are dead, this couldn't be further from the truth. Having an ever growing and thriving email list is your ticket to a scalable and profitable business. If you have given up with your lead magnet and email list growing recently, then it's time to spark it up again. Nowadays, business owners can struggle to grow their email list so they just throw in the towel. There are so many reasons why your email list can be so powerful to your business, you just have to be consistent and willing to put in the work to make it grow.
1.It Keeps You In Touch With Clients
One day your website host could fail, your social media could get hacked or your store could burn down. Although these sounds pretty dramatic, it's not impossible. You need a way to stay in touch with your clients even when everything else seems to have shut down. With graphus.ai you can make sure your email is always fiercely protected so that your account is always free from cyber criminals. If you're going to protect one thing in your business, it needs to be your email list.
You Own Your Email List
This is the one virtual element of your business that you own completely. So many business owners have had their Instagram accounts shut down without any notice, so what do you do then? Don't rely on social media to connect with your clients, there is a much bigger world out there and it stems from email marketing.
You Can Offer Value
Providing your email list with regular value can really incentivize them to invest in your product or service. Offering free information, cheatsheets, how to videos and other lead magnets is never a waste of time. As long as you're offering high quality information they will feel inclined to click on the link to your website and explore your business a little bit more.
It Can Be Automated
Marketing email automation gives you the power to earn money whilst you sleep. When someone subscribes to your website they can instantly receive a welcome sequence that keeps them engaged and in the mood to buy from you.
Email Marketing is Inexpensive
If you aren't utilizing email marketing regularly, you definitely need to change this habit now. Even small businesses can use email as a marketing tool and it's pretty much free! All you need to do is buy a professional email address and link it to a trusted provider. This is your ticket into the inboxes of your clients and is one of the most inexpensive marketing tools out there.
If these reasons aren't enough to persuade you to keep growing your email list, then nothing probably will. Having a small and intimate email list is so much better than having absolutely no contact with your potential clients at all. In order to grow your business you can't just rely on the social media platforms that you don't own. You need to keep increasing your email list so that your business can thrive for many years to come.

Latest posts by The Saving Gal
(see all)