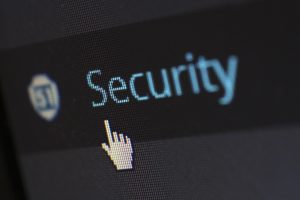 As you look to encourage growth in your business, you could find that there are aspects that need careful examination. Because now we are all susceptible to technical problems, this means that one slip-up can damage our business and halt production. A cyberattack is one of those things that, especially when we're a small company, we think will never happen to us. A cyberattack is the most common approach to infiltrate any business, big or small. And as it's getting more sophisticated with every day, it's worth stating how a cyberattack can damage your business.
A Loss Of Crucial Information
One of the most significant issues with a cyberattack is that you can lose a lot of critical data; this includes the personal data of your customers. An attacker could use this to demand ransom or harass the customers. This means that you will not have that reliable image you've spent so long cultivating. The great thing is that it's easy enough to liaise with an IT services company to give you that peace of mind. Companies like Liua IT services and support work with the business in a holistic manner to identify the main problems in any business's security system. And as far as a data breach is concerned, this is something that can give entrepreneurs nightmares. Lose the information, and you lose the business.
A Significant Disruption Of Business Activities
A massive cyberattack can bring your systems down in a matter of minutes. Unfortunately, it could take weeks to remedy. There are various types of cyberattacks that can shut down your online websites in less than 60 seconds. A DDoS attack has been said to have brought down massive sites like PayPal. And as it's no skin off the customer's nose to move to another more reliable service provider, as the business loses its ability to maintain itself and deliver the services, the company can spend a long time working to recapture its original reliable image, not to mention excessive costs in the interim.
The Damage To The Customer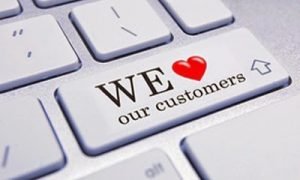 We have a duty of care to our customers. From a superficial perspective, if a customer who has only bought from you once sees that you've undergone a data breach, this gives them the imperative to never purchase from you again. But for those reliable and regular customers, if personal information has been stolen, this can be used to harm the customer directly. A customer's identity could be used by a hacker to purchase illegal products in the black market, damaging the customer's reputation in the eyes of the banks and credit agencies. As well, the customer may report you to the authorities, which can result in numerous headaches, never-ending investigations, and of course, your reputation being sullied for life. As well as this, you may have to file for bankruptcy!
As developing a business means looking at protecting your assets, it can be so easy to underestimate what a cyberattack can do to a company in the short-term. It only takes a matter of minutes for it to infiltrate you, and a long time to recover from.