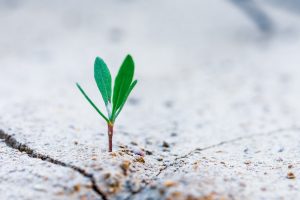 Imagine for a moment that all of the social media channels crashed – and they were never coming back. And you had spent all of your time and money working on them. And you have a few hundred email addresses. Now what? You've lost all of your channels, and are left with your smallest one. Your conversation and conversions are going to hit rock bottom – even if you have got some great affordable SEO in place. 
Rather than think about it as something you could deal with if it happened. Think about it as something you can prevent against. By taking care of your email list now, you can future proof your marketing. So should the day arrive where twitter tweets its last tweet – you have direct access to your customers. 
Let's go for growth. 
Pop-ups
Yes, so many people complain about them, but the fact is that they work. You really should consider where you have your email sign up pop up though. Should it appear when people first hit your website? Or do you want it to appear if they display leave behaviour? You are going to have to consider your customers before you start throwing around pop-ups. In the meantime, the tools that are going to help this endeavour:
PopUp Domination

OptinMonster

WordPress Popup
There are more, like MailChimp, of course, but you are going to have to think about what works best for you. Because there will be a time commitment that you have to make. You will need to set everything up and test it a few times. 
Funnel
Start funnel people from your social media channels to your newsletter or mailing list. There is a range of tools that can help you take people from one to the other. 
PageMondo – super DIY and you can create a free business facebook page. Has limitations because it is free

ShortStack

– customer iFrame tab tool. You can create tabs that can have newsletters, twitter, blogs and videos, Worth experimenting with. 

Join My Mailing List – Does what it says on the tin, the sole focus is driving people to your mailing list – straight from your Facebook page. 

ActionSprout

– an exciting tool that will give you more than just the like, share and comment options – you also have a powerful curator to help keep your page interesting. 
Landing Pages
If you aren't ready to launch just yet, but you want to make sure that you have a mailing list worth talking about then use one of the following apps to collect that data while you are working on your site. 
Under Construction – fully responsive theme, that has a countdown clock and allows a lot of customization. 

WPLauncher – a free premium WordPress theme that just has a straightforward purpose. To provide somewhere pretty to park your domain. 

Launchpad – an excellent WordPress plugin that will allow you to set us a pre-launch landing page. 
All of these are simple and effective to use. 
Pop-ups For People Who Hate Pop-ups
If you are really just not happy about the idea you will have a pop-up on the screen, then you might want to use something that is a little less intrusive. 
Drip

– Has an email optin form that is out of the way, but what makes it cools is that it has an automated responder service too

Sleeknote – this one will cost you some cash, but the pop up is small and can promote a range of things as well as your email mailing list

Hello Bar – free optimization tool, has a simple bar that sends people to your landing page for that all-important email address

Foodbar – scrolling tests, multiple lines of text, and various links to landing pages
CTA
You have plenty of bio spaces that aren't really used to maximum effect. Put your call to action into it. Rather than a link to your blog or website – have it directly to your email list sign up. 
Use your pinned tweet as a CTA too. Having your newest product there looks pretty great, but in three weeks it will be a different product. Use it to have your email signup. 
On your facebook you likely have the button on the right-hand side set to 'shop now', switch it out for 'sign up' for a week each month, and hammer the message home in your posts. 
Lead Magnet
People want something in exchange for giving you their email address, so you need to have a content delivery system in places too. The lead magnet could be any of the following:
Checklist – for whatever your niche is

Template – for letters, business plans, even a knitting one

Swipe File – very useful in the right hands, include you best tried and tested headlines or content ideas

Tool List – if you use the same tools day in and day out and believe in them – collate it and share it

eBook – got some knowledge to share? Then do it. 

Courses – these are one of the more popular ones, offer a course one something you know about – the products you sell, how to dress well, confidence, or even marketing 
Content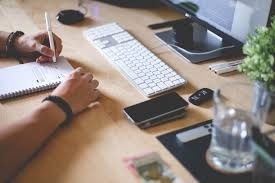 If your content is dull, no-one is going to sign up to anything you have going. If you aren't looking successful, or if you don't show people how to use your products, then they have no reason to sign up for more content. You need to display why people will want to sign up. Use things like Instagram stories to communicate with your audience, talk to them. 
Produce new content as often as you can. Talk about why they should sign up. Does the newsletter deliver content your website doesn't? Is it once a week packed with tools and tips? Are there codes, early access, discounts? Tell people everywhere that you can. 
And the most crucial point is that it will take time. It is challenging to build a giant email list filled with hot leads overnight. It takes work, and you will need to work out which strategy is going to work best for your clients, customers and you as the content creator. 
Latest posts by The Fortunate Investor
(see all)