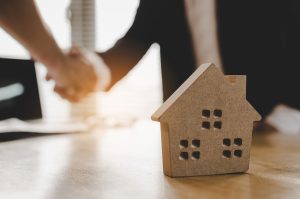 You're ready to take your real estate investment strategy to the next level, and want to make this the year your business really takes off.
But if you're playing by the rules of last year's market? You're going to stay stagnant — and potentially have to sell off your properties before they've had a chance to appreciate in value.
We know you want to avoid that. This post can help.
From helping you to better understand your financing options to mastering the basics of tax laws, read on to learn what contributes to the success of top real estate investors.
1. Never Stop Networking
Networking is, far and away, the most important step in becoming a successful real estate investor.
The larger your network, the faster you'll learn about new investing opportunities. You'll get insider information on the hottest neighbors, learn which real estate agents to work with, (and stay away from) and get advice when it comes to which contractors you can count on.
You'll also learn more about the market itself, what buyers want, and potentially even find someone willing to go into business with you.
Without a strong network, you won't survive in this business.
2. Immerse Yourself in Market News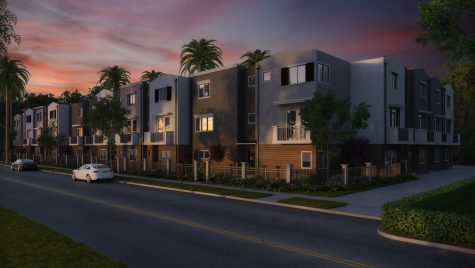 The market can fluctuate wildly from one day to the next. And while trying to follow every little change the market makes isn't a strategy that successful real estate investors follow?
The ones that make it are those who can identify and act in accordance with current market trends.
Knowing what's going on in the market can help you decide the kinds of properties you should buy, when you should sell and how much of a profit you can expect to make, and when it's best to hold.
Plus, you simply have to know the language and the current trends in order to establish yourself as an authority to buyers and others in the real estate investing game.
3. Find a Niche
Investing in real estate works best when you have a specific niche — whether that niche relates to the kinds of people who want to buy your homes or the kinds of homes you most like to buy and sell.
For example, perhaps your niche is first-time homebuyers. This means you need to find affordable properties in hip neighborhoods, and focus on amenities and likely easy access to public transportation.
Maybe you want to buy primarily luxury rentals in exclusive apartment complexes, and rent them out to people making over $250,000 per year.
Be as specific as you can here, and tailor your listings and your marketing tactics to that niche.
4. Meet with a Mentor
Whether you're getting into real estate for the first time, or if you've been at it for a few years already, there's no wrong time to work with a mentor.
Attend real estate events, get to know local agents, and show up for conferences. Approach keynote speakers in person, or shoot them an email after the event and ask them if they're interested in taking you on as a mentor.
You might feel intimidated, but the truth is these people likely had someone help them out when they were first getting started — and they're happy to return the favor.
This is a great way to refine your negotiating skills, get to know major players in your market, and understand what buyers are looking for.
5. Become an Expert on Tax Laws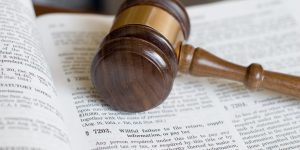 Tax laws are changing, and you need to be certain that you keep up.
Understand possible deductions, how much you'll owe, and everything in between.
Remember that you're likely also eligible for tax credits and benefits — especially if you already own your primary residence.
Look for opportunities in emerging areas, as you can often find tax incentives that encourage you to make a purchase. Above all, always set aside about 10% more of your profits from investing than you think you'll need for taxes.
We strongly suggest consulting with a tax accountant at least once a quarter, and potentially before you buy or sell one of your properties.
6. Always Plan for Vacancies
The secret to learning how to buy a rental property the right way?
Always operate under the assumption that there will be vacancies in your building.
When you're looking for a rental property, think about the minimum number of units you need to fill in order to keep your head above water. Consider how long it will take — and how much you'll need to spend on marketing — to make it happen.
You may find that you need to stick with a smaller or more affordable rental property.
When you're calculating the total costs of owning properties, always factor in more vacancies than you think you'll have.
7. Stay on Top of Your Credit Report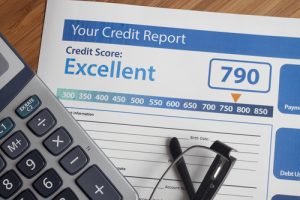 Especially when you're getting into the lending process, it's essential that you study up on your credit report.
In general, you'll need a credit score of at least 700 in order to be approved for most real estate loans. There are certainly other options available, but they often come with shorter repayment terms or high interest rates.
Make sure you're doing everything you can to keep your credit strong. Pay off debt first, take out smaller loans you know you can repay to boost your score and try to borrow no more than 30% of your total credit allowance.
8. Set a Baseline for Your Returns
It's always a smart idea to set a minimum return amount that you know you'll be happy with when you're shopping for new homes.
In general, we suggest finding a property that will give you a minimum of 1% each month of your total sales price, or a 12% annual return.
While of course, it's possible to earn much more than that, sticking with the "1% rule" will help you to keep your head above water.
9. Master Marketing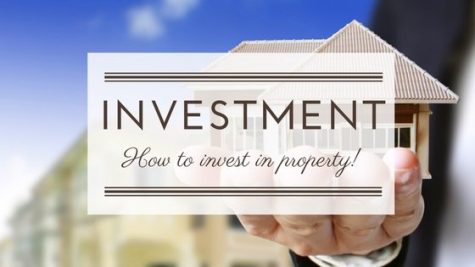 Real estate investors simply cannot survive without a strong understanding of current trends in real estate marketing.
You need to know how to show off properties on social media, understand the keywords and hashtags your market is likely to use, and even master video marketing and virtual home tours.
Virtual reality has recently had a huge impact on real estate marketing — and it's a great way to get multiple offers on your homes as quickly as possible.
Brush up on your marketing skills, and watch your business grow as a result.
10. Work with the Right Lenders
Especially if you're interested in owning multiple properties, chances are you'll need to find some way to finance your investments.
Working with the right lenders, whether a bank, another real estate agent, or a broker, will help you to learn about new lending and financing opportunities.
You may be eligible for certain real estate loans, so take the chance to learn more about how to get a guaranteed mortgage approval.
Working with a professional helps you to fully understand the terms and conditions of a loan, and ensures you get the best possible rate.
11. Get to Know Local Neighborhoods First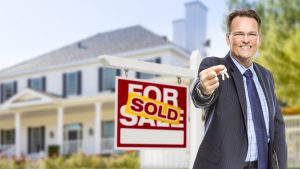 Beginner real estate investors should always start by studying up on their local market.
But even as you master the tricks of the trade, always rely on local markets first. You can inspect these properties in person, understand what makes the next "up-and-coming" neighborhoods so attractive, and get in on a good thing before other investors find out about it.
Take a drive through your city and notice areas that seem to be undergoing serious changes. Talk to local business owners and get their take on how the neighborhood is evolving.
Remember, as an investor, your job is to start real estate trends, not piggyback on them.
12. Establish Your Authority
When you're first getting into real estate, you'll likely rely on other people to help you learn the ins and outs of the business.
But as you become more and more successful? Other people will start to rely on you.
Start a podcast, a personal blog, and develop a strong social media presence to establish yourself as an authority in the world of real estate investing. You should also contribute guest posts to popular real estate journals and blogs. You could even pad your income by offering courses on the basics of real estate investing.
Follow These Tips for Real Estate Investors to Grow Your Business
From taking the time to cultivate relationships with other real estate investors to making sure you set reasonable minimum returns, we hope this post has helped you to learn what it takes to be a success in real estate.
Looking to learn more about the most lucrative real estate investment strategies?
Want to get into other types of investment opportunities?
We're here to make it happen. Keep checking back with us to make sure you always stay a step ahead of the market — and your competitors.
Latest posts by The Fortunate Investor
(see all)