Launching your own healthcare business is just as difficult as launching any kind of business – even if everyone is into health these days.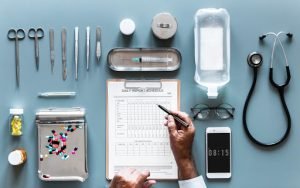 Besides from all the regulations you need to stay up to date on as well as all the equipment you might have to invest in, it can be hard enough to decide on something final.
While your background in the healthcare field may determine what kind of business you'd like to set up, there are still a lot of choices. And, just because they're all in the same field, you're still going to have a completely different job managing a medical equipment business and a nutritional practice.
Here is a comprehensive guide to the different fields within the healthcare field that you might want to get into. No matter what you choose, you'll operate in an industry that is continuously growing and advancing with each year.
#1 General physician
The first occupation that comes to mind when we think about healthcare professionals is perhaps the general physician. It's probably because we tend to see our GP a bit more often than we see a dietitian, for example, or chiropractor for that matter.
If you're still considering what field to get into in terms of healthcare, you have probably looked at becoming a general physician already. It requires rigorous education, of course, and it will take almost a full decade before you're ready to set up your very own business as a general physician.
With enough determination and interest, however, you'll get there in the end. Have a look at this article on how to get through your medical studies, in the meantime, and dream about the day you get to open the door and welcome your very first patients.
#2 Alternative health care center
On a completely different note, you might want to consider alternative health. It's certainly not for those considering a job as a general physician but, on the other hand, you won't have to go through more than seven years of education before you're ready to start your own business.
With alternative health, it's a good idea to have a physical location in case you'd like to offer other treatments in the same genre; acupuncture, for example, pressure massage, and aromatherapy are all popular parts of the alternative health care sector.
Never sell anything and claim that it will cure people's diseases and serious health problems, though, as you'd end up running quite an unethical business. Focus on improving people's everyday lives, mental health, and think about your business as one that offers the same benefits as meditation.
Have a look at this excellent article on how you can secure funding for your business, first of all, and get started on coming up with a good business plan before you get started on the fun stuff.
#3 Dietitian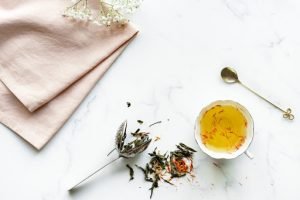 If you have a background in nutrition, you can make a lot of money by launching your very own business. The great thing about this field within healthcare is that you have so many options; from offering contract services to nursing homes, working as a personal diet coach, and even working at a fitness center.
A lot of sectors need dietitians to make sure that people are able to eat and thrive. This could mean that you'd like to work for some high-end people by helping them achieve their weight goals – or you could travel abroad to help third world countries instead.
You have a lot of options, in other words, and the world seems to need more help in terms of how to eat than ever.
#4 Selling medical equipment
When you first started your medical studies, you may not have thought that you would want to sell medical equipment rather than offering care. With the right kind of experience and network, however, this can be a really lucrative business – we're growing increasingly older, and our technology is continuing to advance.
The initial investment in this might be a bit higher than if you'd like to start a business in the field of alternative health, though, as you'd need to find a good price on all the equipment such as ultrasound machine and MRI.
Make sure that you have enough funding for all of this, first of all, and keep in mind that you can always save a bit of money by operating online rather than having a physical shop.
#5 Skincare center or dermatologist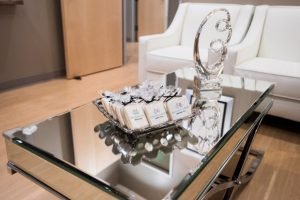 If you've been through the medical education, you might want to consider adding another year or two to become a dermatologist. This means that you can work clinically with people who the general physicist refer you to – and you will, of course, make a lot more money.
If you're not interested in going through all those years in university, it's better to work cosmetically rather than clinically. It might not be as much in the sector of healthcare as it is in the beauty sector, but if you have a passion for skin care and love to make people feel better, this is the perfect business for you.
No matter what you choose, keep in mind that all businesses require a lot of research and hard work before you set it up. The more contacts you have in the industry, the better – so get out there and network while you're still in university.
There is also a freelance and gig economy even around these professional occupations.
Latest posts by The Fortunate Investor
(see all)