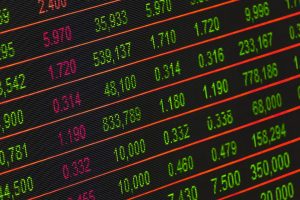 The world of property has seen an influx of amateur investors using the sector as a springboard to financial security in their twilight years. While this was a feasible option in the early noughties, crackdowns by governments globally have made making money from bricks and mortar more difficult. Gone are the days of purchasing a home, holding onto it for a year doing nothing to it and then selling it on at a twenty percent profit. Nowadays, the rapid increases in property values are long gone. Indeed, many pads are now seeing decreases in value. The property market is no longer as buoyant as it once was.
Governments have also decided to take the unprecedented step of heavily taxing those individuals who choose to use real estate as their side hustle of choice. Capital gains taxes, as well as self assessment tax considerations, have eaten into what were healthy profits. Unless you have the time and necessary property market acumen, another investment could be worth your while. Take a look at these three potential investments that could see you better financially prepared for your future.
Motivations
Firstly, you need to consider what it is that you want from an investment. Are you looking long term or short term? High risk or low risk? Do you want to make shed loads of profit, or is ethical investing more important to you?
There are many independently led initiatives crying out for investment. These foundations, trusts, and think tanks lead world class research, initiatives, grants and policy making. The Sheikh Saud bin Saqr al Qasimi Foundation is one such entity that focuses on the education of its most vulnerable citizens in the UAE. It leads pioneering research, hands out grants to disadvantaged but driven youths and looks to engage the community and enhance the economic development of the UAE. You could choose to support one of these foundations, investing your cash and seeing your money put to good use in international development projects. The return you see on your investment may be minimal, but you will see a huge impact globally.
Alternatively, you could consider setting up your own foundation if you have the cash. While it may sound like a massive outlay and a great deal of hard work, you could be the driving force behind your own local community projects, generate funds for worthy causes and invest your own cash into something worthwhile. The returns won't be vast, but your money is better tied up in a positive initiative rather than in the bank.
Wine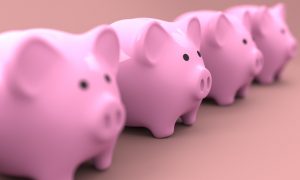 If you enjoy a tipple or two at the weekend and you consider yourself to be a wine connoisseur, why not think about investing in the stuff? This doesn't mean heading to your local off license and purchasing off the shelf. Instead, take a look at the specialist wine brokers that dedicate their time to hunting out and trading in the finest of vintages. If you adore reds, why not consider purchasing yourself a case of 1983 riojas? Or if you love nothing more than a glass of white, consider the glorious South African chardonnays? Choose a vintage year, and you could be investing in a commodity that increases in value like art as it grows more scarce and more sought after. Store it yourself in your cellar and you could be holding onto a goldmine.
Forex
If you've ever fancied dabbling in stocks and shares, but don't have a clue where to start, mastering the art of Forex trading could be more up your street. Accessible to the layperson, Forex trading is all about trading in foreign currencies. You could soon be selling the dollar against the peso and the krona against the pound.
You can set up a dummy account with one of many different Forex trading providers and hone your skills before taking the plunge. If you find that you are doing well with your mock account, it might be time to have a go for real. You'll need some time to dedicate to this task, and you might need to purchase an extra monitor or two to follow the market forecasts and stats, but it can be a fun way to invest your cash.
Don't always think that you have to buy a house to prepare for your retirement. There are plenty of other options out there to help you generate some much needed cash to top up your savings. Use this guide to help inspire your foray into the world of side hustles.
Latest posts by The Fortunate Investor
(see all)