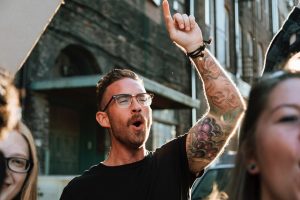 It's essential to be aware of your rights whether you're in your home country, living abroad or just on holiday somewhere. However, many people do not know their rights and what they are entitled to when something goes wrong, or accidents happen. While there are many many different scenarios you could find yourself in, here are a few where you might need to know what to do.
In America, the Bill of Rights was created to protect the rights of individuals from the government's interference, they guarantee rights such as religious freedom, freedom of the press, and trial by jury to all American citizens and were added to the Constitution in the form of amendments. They are:
First Amendment: Freedom of religion, freedom of speech and the press, the right to assemble, the right to petition the government.
Second Amendment: The right to form a militia and to keep and bear arms.
Third Amendment: The right not to have soldiers in one's home.
Fourth Amendment: Protection against unreasonable search and seizure.
Fifth Amendment: No one can be tried for a serious crime unless indicted (accused) by a grand jury. No one can be forced to testify against herself or himself. No one can be punished without due process of law. People must be paid for property taken for public use.
Sixth Amendment: People have a right to a speedy trial, to legal counsel, and to confront their accusers.
Seventh Amendment: People have the right to a jury trial in civil suits exceeding $20.
Eighth Amendment: Protection against excessive bail (money to release a person from jail), stiff fines, and cruel and unusual punishment.
Ninth Amendment: Because there are so many basic human rights, not all of them could be listed in the Constitution. This amendment means that the rights that are enumerated cannot infringe upon rights that are not contained in the Constitution.
Tenth Amendment: Powers not given to the federal government by the Constitution belong to the states or the people.
But what are your Rights at airports and other ports of entry into the U.S.?
At airports and the border, you are likely to encounter Customs and Border Protection officers (CBP) and Transportation Security Administration (TSA) officers. All visitors and lawful permanent residents have their fingerprints taken on entry into the United States from abroad.
What are your rights if the police stop you?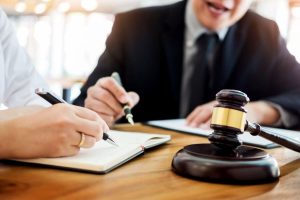 When it comes to the police, you have the right to remain silent, but if you want to exercise that right, you need to say so out loud. You also have the right to refuse to a search of yourself, your car or your home and if you are not under arrest, you have the right to leave calmly. If you are arrested, then you have the right to a lawyer, and you can ask for one immediately.
If you are stopped for questioning, you should remember to stay calm, and it's best to keep your hands where the police can see them. You have the right to ask them if you are free to leave. If you are told you can then calmly and quietly walk away. If you are under arrest, you do have a right to know why. You also have the right to remain silent and you cannot be punished for refusing to answer their questions. If you wish to remain silent, you must tell the officer out loud.
Do you know your rights if the police or immigration come to your door?
You're generally not required to open the door to anyone. Immigration and the police can't come into your home without a warrant signed by a judge. Again, you have the right to remain silent as immigration can use anything you say against you. Make sure you stay calm and do not run, use your phone to take photos and notes about the raid, but stay calm and do not run.
Do not sign forms you don't understand or don't want to sign. A lawyer who knows deportation defense may be able to help you fight your case.
Rights vary in different states so wherever you live or are visiting make sure you do your research and know what you are entitled to should anything ever happen. There are lawyers and advice for everything; from moving house to an Accident Attorney, should you ever need one. In different states, you will find information and advice on whatever it is you want to read up on should you ever get into difficulty.