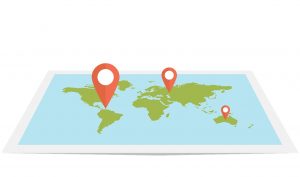 How do you make sure that your company website is found out of the billions that exist? Search engine optimization (SEO), that is how. A process whereby you ensure that search engine results display your company as close to the very top of the first page as possible. Of course, what many people do not realize is that the way search engines find and rank results is always changing. This being something that means the tactics you use to boost your SEO need to change regularly as well. A topic you can find out all below.
Geotagging
The first up to date method for improving your company's SEO rankings is to use geotagging. This is when you tag a post, page, picture, or video with location information. In fact, this has several SEO benefits, the first being that it helps customers to locate a suitable business that is close to them. Something that should drive more natural traffic to your site and so help you climb up the rankings. 
Additionally, with Google currently operating a policy that prioritizes local geotagged content, using this technique should also help you climb boost your ranking results. 
Google News
Another more recent trick for improving the SEO of your business is to get your company's content displayed on Google News. In fact, by doing this, you can gain multiple benefits that will affect your SEO ranking. 
The reason being that such a placement will help improve the classification of your site, as well as how easily the software that search engines use can pick your site up.
Of course, most people think that getting into Google News is difficult. That isn't always the case, though. In fact, apart from getting your content to show up in more traditional media channels, there are two other ways to achieve this. The first being to submit it through Google News Publisher Centre, while the second is to use Google News Producer.
It is worth noting, however, that if your submissions are rejected, you won't receive any individualized feedback. Although there are forums online that can offer more general advice on how to produce a Google News-worthy piece that will boost your business's SEO. 
Don't stand for abandonment
Abandonment refers to the process whereby visitors click through to your site from a link, but then do not stay to consume content, make a purchase, or complete a requested task. 
Also known as visitor attrition, this phenomenon is not good for your SEO at all. The reason being that is one of the metrics that search engines will measure when devising their rankings. Therefore if you have a high attrition rate, you will be ranked lower, as it shows your website is of lower quality. 
With that in mind, minimizing abandonment is crucial for your SEO success. Therefore, you must provide the best possible user experience on your site. From the moment visitors arrive, all the way through until they have completed the action, you desire them to make. Trust me, your SEO will thank you for it!