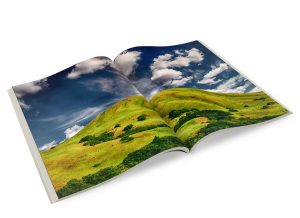 As the business world becomes more modern, many businesses are moving to equally modern marketing methods. As digital marketing becomes more the norm, print marketing is often being overlooked. As a modern business owner, should you be cancelling your printing service or does print marketing still have a place in the modern marketing mix?
Print is Personal
Print marketing can help your business to make a more personal connection with your customer. Direct mail and newsletters, as long as the customer opts in, when delivered through the post stand out more among a sea of email newsletters that overtake their inbox. 
Make sure that any physical mail you send is personalized. Use the customers name to greet them and target the offers or news you're sending them to their interests. 
Print Grabs Attention
As businesses begin to move away from using print, most of us get much less advertising through the post. With careful targeting and quality ptiny, this will stand out and grab the attention of your target customer. Make sure what you design looks high quality and inviting to read. Attractive print gets more engagement than yet another email that most of us just ignore. 
Using more print when your competitors are lost in the inbox could give you a competitive edge and grab some more attention. 
Print Doesn't Use Technology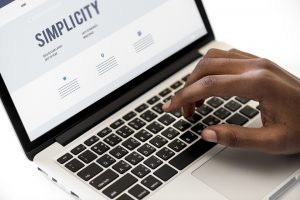 Not all your customers will be comfortable with using technology. If your customer base has a large proportion of older people, they may not spend much time online or on their phones, it's not worth your while to invest a large amount of your marketing budget on digital marketing that won't reach them. 
Instead, reach your customer where they are using print. Send direct mails. Invest in posters. Take out advertising in print magazines that your target market is likely to read or subscribe to. 
Even if you have a younger audience, many of us spend so much time staring at screens that we welcome a chance to have a break from it. Print marketing can still be engaged with during a screen break without the risk of turning off a customer already saturated with technology. 
Print Is Trustworthy
Print requires an investment of both time and money. By taking the time and effort to produce quality print, you're signalling to your customer that you care about your business and about them. It makes you appear trustworthy and credible. Credibility can help customers to make up their mind to buy. 
Print Can Be Creative
Print offers some opportunities to do something a little bit unusual. Design unique pieces that look like envelopes, or create an interesting color wheel, or create eye catching posters. Play with texture, different fonts, bright colors and other interesting design elements to create something unique, engaging and interesting. 
Print has the advantage of lasting longer than a fleeting advert, so maximise it and create attractive, striking, highly targeted print marketing pieces that will attract, engage and convert customers.