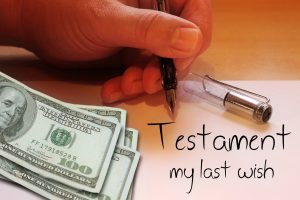 Estate planning sounds very grand, but in reality, it's something everyone should look in to. You don't need to be extremely wealthy and have an extensive investment portfolio to care about what happens to your money, assets, and belonging after you're gone. It can also help your heirs avoid paying more tax than they need to.
Estate planning puts you in control of who gets what and helps to ensure your loved ones are secure and avoid potentially devastating consequences.
Protect Your Family
Ensuring your family is protected and secure is not only the responsible thing to do, it also provides you with peace of mind. Whether all your beneficiaries are adults or include young children, estate planning is your way to have a say in their future if the worst happens.
Just because you don't have tens of millions in the bank doesn't mean it's unimportant. In fact, the opposite is truer. The less your family has, the more they will need whatever they can get. If you don't already have a policy in place, then you should get a life insurance quote or four to help provide for them if tragedy strikes. You don;t like to think it ever will, be you never know what is around the corner.
If you don't designate someone to raise your children, a judge will decide for you. He will also distribute your assets as he sees fit, regardless of what your wishes might have been. By creating a will with clear instructions regarding your children and their inheritance, you will always know they will be taken care of according to your wishes.
There may even be adult beneficiaries that you don't consider ready to receive a lump sum. You can make provisions in your will to help ensure their inheritance isn't wasted.
Keep Your Family Together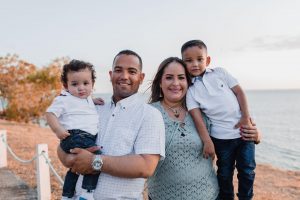 We've all heard horror stories about probate or family fall-outs because of arguments about inheritance. Leaving clear instructions will help to reduce any potential squabbling at a time that will be difficult enough for your family. Choosing your own executor allows you to appoint someone you trust to carry out your wishes and be in charge when you die.
Clearly laying out who gets what, and the terms of its distribution, will leave no one with any doubt about what you wanted. There may still be family members that aren't happy with the distribution, but at least a clear estate plan will eliminate the grey areas that could be contested.
Reduce the Liability of Your Heirs
If your estate is larger than the exemption amount, your heirs could be stung by state or federal taxes. Proper planning can ensure your heirs receive as much of their inheritance as possible by minimizing or eliminating the tax burden. Using an experienced professional for estate planning will help to make sure your plan is the best it can be for you and your heirs.
Whether your final curtain is in your bed at 98, or a heart attack at 38, we all have an expiration date. Avoiding planning for your family's future doesn't change that fact, it just leaves your family with far more of a mess to sort out at what will already be an extremely difficult time for them. Estate planning isn't just for the rich, it's for those who care about their family.

Latest posts by The Saving Gal
(see all)