Assuming you own a home, chances are you still have mortgage debt. Mortgage debt is often the last debt to be paid off, even if you've managed to pay off most other types of debt that used to be part of your life. Mortgages usually represent two to four years of gross earnings. After accounting for taxes and your expenses, your mortgage loan usually represents even more working years. However, some people are paying off mortgage loans early. The question is, does it make sense for you to try to pay your mortgage off early, too?
Paying Off Mortgage Early – Reasons To Consider It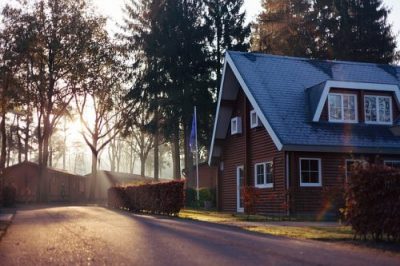 I would imagine paying off my mortgage early would be a very freeing feeling. After all, I'd love to have a paid off mortgage and no longer have to make the largest payment in my monthly budget ever again. Unfortunately, I still have a payment, so I can't say definitively that I'd feel free.
Paying off your loan early has a few major benefits. The largest of which is freeing up your money for other goals. While you'll still have to pay for insurance, property taxes and homeowners association fees, the principal and interest payment of your loan payment likely represented the majority of your monthly payment.
After you're done with your mortgage payoff, you can redirect that money to invest for your retirement. Alternatively, you could increase your entertainment budget or do anything else you please with the money.
If those options don't appeal to you, you could instead reduce your income by the amount of your loan payment and still get by just fine. You could take a lower paying job you would enjoy more or you could retire early and live off of your investments.
Another commonly cited benefit of prepaying your loan is forced savings. The goal of paying off your loan early can help make you motivated enough to send in extra payments. For many people, it's a question whether they pay off mortgage early or invest their funds instead. However, investing isn't as exciting as having a paid off house for many people. If that sounds like you, you might keep more of your money by prepaying your mortgage.
Reasons to Pay Your Mortgage According to Schedule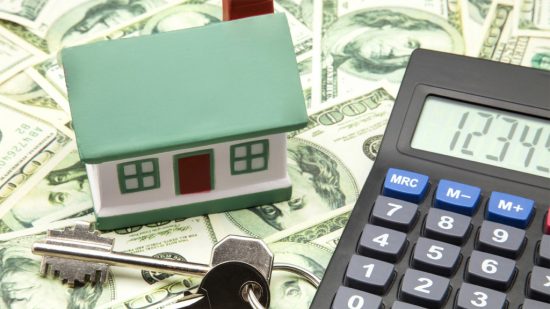 Paying your mortgage according to the 30 or 15-year payment schedule also has its own set of benefits. This is especially true with the record low-interest rates on mortgages we've been enjoying over the last few years.
I've seen mortgage rates as low as 3.25% on a 30 year fixed mortgage. I find it extremely hard to believe that interest rates on your savings accounts won't increase to exceed the rate on your mortgage payment during some period of the next 30 years.
Inflation also helps when you don't prepay your loan. Over time, the value of money slowly erodes. A candy bar that used to cost a nickel decades ago now may cost almost a dollar today. The same thing will happen with the money you use to pay your mortgage payments. In 20 years when you make the same $1,000 mortgage payment you're making today, assuming you're using a fixed rate mortgage, the cost will be much lower in real terms.
If you itemized deductions, you can still use your mortgage interest as a deduction on your taxes. Keep in mind, it may not help as much as you enter the later portion of your loan. That's when interest payments become minimal and principal payments increase drastically.
With fixed rate mortgages, even if you make early payments, your monthly principal and interest portion of your loan payment usually won't ever change. This stinks because you've easily spent thousands of dollars prepaying your loan and the only benefit is you have more equity in your home. The only way to access that equity is to sell your home, get a cash out refinance loan or take out a home equity loan.
Should I Pay Off My Mortgage Now or Invest Instead?
Instead of prepaying your mortgage to pay off house early, you could invest your money. Due to extremely low-interest rates, most people assume investing over the long term will provide higher returns than prepaying your mortgage. No one can say for sure whether or not investing will turn out better than paying off mortgage faster. However, investing does allow you to access your money at any time, though you just may have to take a financial haircut to get it.
The Choice Depends on What Motivates You
Choosing whether you want to prepay your loan or not is often a complex decision. Fortunately, you can make the decision solely on what makes you happy and your personal goals. If you know you'll sleep better at night paying your mortgage off early and don't mind losing benefits of waiting to pay off your loan, go ahead and pay it off. However, if you know you'd be better off paying your mortgage according to schedule and investing the difference, don't let those that prepay their mortgages pressure you into a situation that isn't optimal for your family and your finances.
Latest posts by Lance Cothern
(see all)