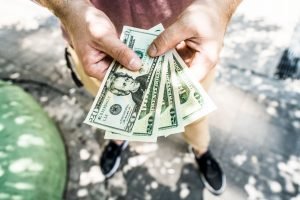 When it comes to money, we all know that things don't always go to plan. As much as you might like to think that you've got enough money to live and enjoy your life, sometimes it can be a bit tight. And that will often make you stressed out – and it can affect your quality of life too. And so, when you find yourself in a situation like this, you may find that you need to be able to work on ways of making your money stretch. Here are three techniques to help you.
Shop Smart
The very first thing that you'll want to do is shop around. Because if you are spending too much money, then you may struggle. But when you shop around and look for great bargains, you will find that you are easily able to make your money last longer.
Get Strict
Sometimes you need to set goals that keep you on track. Because it's easy to overspend, but you need to get tougher on yourself and stop the spending, to make your money stretch and reach your goals.
Budget Based On Your Pay Days
And finally, you should then ensure that you are able to budget your money based on when you get paid. Because if your money isn't stretching so far, you need to change that. Take a look at the days you'll get your social security check, as in the infographic below, or when you get your salary deposited, and then make sure that you can allocate set amounts per week (or day) to live off of.

Infographic Design By Buffer Benefits