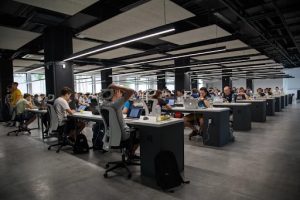 There's all manner of investments to make when you first start in business. From the very beginning, you need to invest money into your idea. You'll then need to consider investments like physical business spaces and machinery. These investments are often easy to manage because they're within your control. You can decide how much you invest and, to some extent, you can dictate the return.
Build A Loyal Team of Employees
The trouble is, there comes a time where your investments land on less even ground. If you want to make a real go of this, after all, you'll need to bring employees on board. While it seems insensitive to consider them as investments, that's what they are. They're something you'll put money into in the hope of seeing returns. But, your employees have their own minds. As such, there's more chance of them costing you down the line. If a team member leaves or doesn't land sales, you'll be out of pocket.

Of course, uncertainties are commonplace in most investments. Those trading in stocks, have to deal with ever-changing and unpredictable markets. They manage to make money using a few critical methods. And, you could achieve prime profit by applying them here.
Check the history
Before taking a chance on shares, any investor will look into the history of a company. They'll consider everything from their success to their losses before putting money towards the cause. You should treat employment in the same way. Use things like references and experience to ensure an employee is right for this job. You also need to look out for things like employment gaps or unexplained ends to job roles. Putting your mind at ease about both the good and the bad can help you decide whether they're worth committing to.
Invest in your employees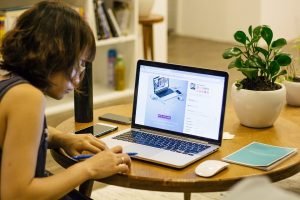 By their nature, stocks involve putting money into a company so you can see a return. In some ways, employment is the same. Here, though, you can further your investment efforts by putting more money towards the cause. It may well be worth investing in things like sales and customer training. How you go about this is down to you. You may want to pay for a full training course or invest in online training videos to fit into the working day. If the latter appeals, do a little research or visit ej4 for more information. With methods like these in place, you're sure to see increases in your profits straight away. This will help with turnover and profitability for the long term.
Keep an eye on progress
Those investing in stock keep a close eye on the market to ensure the safety of their cash. You should do the same with your employees. It's always worth keeping a close eye on the progress of your team. For one, this ensures you can show appreciation towards them when they do well. It also guarantees that you spot any potential gaps in sales and address them early on. Then, you could offer further training. This would ensure every employee brings deals your way in the future.