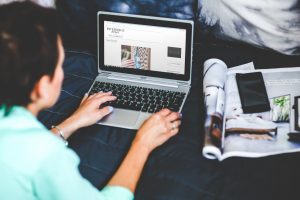 Lots of people who spend time blogging do it because they love it as a hobby and they get their enjoyment out of it that way. But there's no reason why an enjoyment of something has to stop you from making money too. There's plenty of money to be made blogging, and if yours isn't making as much money as you want, it's not because blogs don't make money; it's because you're not quite doing it right. Here's precisely why your blog isn't making money yet.
There's No Long-Term Plan
If you have no long-term plan in place, you're going to struggle to ensure your blog makes money. Where do you want to take your blog? Which steps are you taking to grow it? When you have a plan, you can incorporate strategies for monetization into that plan. But if you run your blog in a day to day way with little to no forward planning, that'll be tough.
You Haven't Fully Grasped SEO Yet
SEO allows more people to find your blog, and when you have more people reading your blog, it becomes a lot more valuable to marketers and advertisers. That's just a basic fact of blogging. So, it's probably about time you learned how to do SEO and boost your traffic in the process. It'll be more than worth it for your blog in the end.
Your Niche Isn't Properly Defined
If you're going to make money, whether it's from selling to your readership or from using adverts and affiliate marketing, you need to know your niche. If your blog is all over the place and has no real focus on a specific topic, you're going to struggle to find consistent readers and willing advertisers, which is not great from a money making perspective.
There's No Connection with Your Readers
Many of the most successful bloggers in the world don't use on-page adverts to make money. Instead, they create additional content such as ebooks, merchandise, guides, courses and webinars to make money. But before you can do any of that stuff successfully, you need to have a really good connection with your readers. Without that, there'll be no trust and people won't care enough about your blog to spend money there.
You're Not Connecting with Influencers and People Who Can Help You
In order to make your blog financially viable, you first need to think about its profile and size. Making it bigger and more popular will obviously make it easier for you to make money from it. And to do that, you need to connect with influencers and people who can help it to grow. Don't turn your blog into an island; making contacts and connections really does help.
If your blog isn't making money, don't give up hope. Improving in the areas mentioned above will make it much easier for you to monetize your blog successfully and achieve the outcomes you want to achieve. It's not necessarily going to be easy, but it's worth putting in the work now so that you can reap the rewards later.

Latest posts by The Saving Gal
(see all)