How to Make Money as a Freelance Writer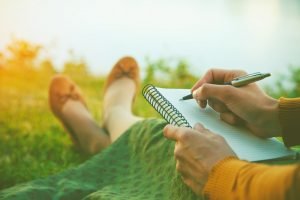 If you've tried your hand at freelance writing, but don't quite enjoy the grind and repetition that comes with writing articles for clients, you could start to write articles for yourself and for the people who are interested in your writing. For freelance writers, creating a blog is a wonderful way to make some money online, as it allows you to craft articles that you're truly interested in and on subjects that you actually know a lot about. Blogging is a very popular method of making money on the internet, so you're unlikely to be successful at the very beginning unless you already have a strong online presence. However, by working hard and putting out content that your readers enjoy, you can be making money as a freelance writer in no time.
What Do Freelance Writers Do? Start Blogging

On this list, blogging is one way of making money online that likely takes the most dedication if you want to earn a substantial income. Though you might write one or two articles that are more popular than the rest, this doesn't automatically mean that your website is growing and your blog becoming more popular. Most blog readers need to get to know the writer of the blog before they really become loyal customers who read all the time, which may require you to write an article everyday for upwards of a year before you start gaining traction with a lot of page views and a plentiful amount of comments. If you're truly interested in how to make money as a freelance writer, be prepared to invest a significant amount of time before you start seeing returns.
Creating A Blog
Despite its difficulty, writing a blog can be very rewarding, especially if you explore the many different avenues of making money available on a blogging website. For instance, advertising is a great way to make money with a blog. Although you don't want to stuff your website with ads that will simply turn your readers away, signing up to sites like Media.net and Google Adsense will allow you to start displaying ads that will make you a very small amount of money each time a visitor reads your blog. Many freelance writers even offer a paid membership for areas of their website and blog that offer exclusive content. While the content will need to match what one expects from exclusivity, paid memberships are very popular if the price is justified.
You might also want to look into offering a paid service through your blog, such as coaching for other prospective bloggers on the ins and outs of the industry or even something like financial planning if you have a skill-set that allows you to market yourself as a professional for a certain subject. Another great way for a blog to make money is by offering a subscription, similar to what you would offer with a paid membership. These subscriptions could include weekly or monthly newsletters that provide your readers with special content that they simply can't afford to miss. As with paid memberships, the content will have the justify the price of the membership but is something you should definitely look into as a way to make money with your writing.
Be a Good Blogger
If you believe that you'd make a good blogger, center on the subject or subjects you would like to write about and then explore other blogs of a similar nature. You don't want to copy these blogs, but it is important to gain inspiration from somewhere. Now that you know what it takes for a writer to create a successful blog, you can get started right away.
Freelance Writing For Websites
With most websites that offer freelance writing, you'll have the option of selecting the articles that best fit your particular skills as a writer. Maybe you enjoy writing about travel or know a lot about cars that you think would come in handy when penning auto articles. Even if you're not particularly knowledgeable about certain subjects, doing some research before writing the article may be all you need to write a high-quality blog post or service description. If you would like to be a freelance writer part-time or even full-time, there are a wide array of websites you can choose from to make money writing articles.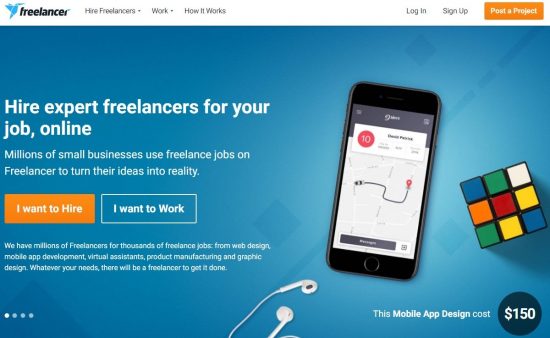 If you're searching for larger jobs as a freelance writer and wish to put your skills to the test, consider looking into Freelancer.com. Freelancer is basically a job board where potential clients post jobs that you can apply to, as long as you have the skills necessary to be accepted. Your freelance writer salary range can vary dramatically as can the jobs in question. For instance, certain job postings will task you with writing hundreds of articles over a lengthy period of time, which is great if you're looking for a job that can earn you a lot of money online as a writer. There are many different categories for these jobs, including everything from creative writing to programming, so just pick the category that best suits your writing skills.
iWriter
If you're searching for a website that's not quite as strict as some of the ones already mentioned, you may want to consider writing articles for iWriter, as you can write as little or as many as you want. While any accepted articles only provide you with up to $15, the flexibility offered by this site makes it one of the better options available when you're looking to make money online.
International Living
International Living is the perfect freelance writing site for those of you who love to travel, as this website is primarily searching for writers who can write about their experiences traveling to different countries. It doesn't matter which country you travel to as long as your experiences are interesting and relatively unique. While there's a decent amount of competition that you'll have to contend with when writing for International Living, you'll receive $75 for any article that's accepted.
Listverse
Many of the freelance writing websites mentioned here are designed to accept articles that are in the form of lists, such as 10 popular attractions in San Diego or 5 life-hacks that can change your life. The trick is to think up list articles that haven't been done a thousand times before or to write the article in a way that's fresh and new. With Listverse, you'll receive $100 for each post that's accepted, though the word count will need to be a minimum of 1,500 words for it to be accepted. One of the best aspects of the types of articles written at Listverse is that you can put your creativity to use and write about practically anything, as long as the content is in the form of a list.
A List Apart
Among the freelance writing websites on this list, A List Apart pays the most, as you'll likely receive around $200 for every post that's accepted. However, you should know that there are a smaller number of accepted articles per month in comparison to similar freelance writing sites, so you shouldn't use this site as your only resource. When you're considering writing an article at A List Apart, the minimum word count for each article is set to 1,500.
FundsforWriters
FundsforWriters is yet another popular freelance writing site that's specifically dedicated to obtaining articles from writers that focus on how to make money from freelance writing. All of the articles they accept are merely 500-600 words in length, so it won't take too long to finish a couple of these articles. However, they only accept high-quality posts, so make sure that your writing is sharp before sending in an article. For any accepted post, they pay $50.
The Penny Hoarder
The Penny Hoarder is somewhat more unique in what it offers people who write freelance articles for them. When you post an article, it will be accepted and placed online. You don't receive any money at first, but will be paid by The Penny Hoarder based on how many page views your article receives. In fact, some articles will garner up to $800, the possibility of which makes this a very appealing site to write for. The payment options start at $100 for an article that receives 50,000 page views.
Textbroker
Textbroker is one of the more reliable sites that you can go to if you're looking to write some articles that will get you quick cash. Articles are largely available through "open orders", so you're able to select any article from a wide range of topics, including everything from travel and hotels to health and finance. Articles tend to range anywhere from a couple hundred words to several thousand.
At first, you'll likely start out as a 3-star writer, providing you with both 2- and 3-star articles to select from, though the pay is a mere 1 cent per word. However, if your skills are decent, you'll quickly move up to being a 4-star writer and might eventually make your way to becoming a 5-star writer, which pays 5 cents per word. Payment is made once per week for every accepted article you've written and is sent through PayPal, so you'll get your money quickly.
Constant-Content
Constant-Content is the perfect destination for anyone who wants to seriously consider freelance writing as an actual career and make a substantial sum of money. There's a lot of demand for writing at this website from clients all over the world, which means that freelance writers are able to charge a hefty amount for each article they write, from $50 to $100. The marketplace is massive, providing you with consistent work at anytime of the year. The only thing to keep in mind is that the editing on each article is rather strict, but this shouldn't deter you if you're serious and want to make money freelance writing.
ProBlogger is basically a site dedicated entirely to blogging, typically in the form of providing visitors with tips on how to make money blogging. However, they have a jobs section on their website that posts listings for blog writers, which can come in the form of part-time, full-time, contract, or freelance jobs. If you've had some experience writing blog articles in the past, the job listings posted at ProBlogger can provide you with good work that will allow you to earn a substantial amount of money online. All of the listings placed on ProBlogger are from serious employers, so you can be confident when applying for one of these jobs.
Consider Making Use of Freelance Writing Options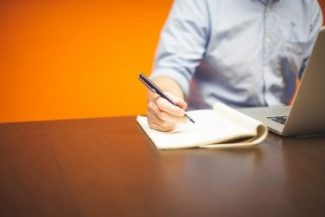 One of the better and more versatile ways to make money on the internet is by freelance writing. You may be thinking that you're not a good writer and could never actually write an article that others would want to read. Despite these worries, writing freelance articles, blogs, and other content is much easier than you might imagine. For one, there are plenty of tools online that will assist you in improving your writing skills. It's also important to understand that these skills will improve merely by writing articles. As you develop your skills as a writer, you'll learn about the faults you have, providing you with the means of correcting these issues within your writing. Depending on the type of freelance writing you choose to do, some clients will leave you feedback that will give you a better understanding of what works in your writing and what should be tinkered with in the future.
Freelance Writing Opportunities
Freelance writing is among the most popular of ways to make money on the internet for the sole reason that it's possible to make a lot of money by doing so. Once you've become successful and have built up a portfolio of work that displays your writing skills, it's actually possible to earn upwards of 50 cents to a dollar per word. Some websites will have you earning much lower than that, anywhere from 2-5 cents per word, but the articles are plentiful and largely easy to write, so it's not difficult to complete upwards of 10 500-word articles per day.
Strengthen your Online Presence As a Writer
It's also a good idea for you to strengthen your online presence to make your portfolio more attractive. For instance, creating a blog or LinkedIn profile will get your name out there and allow you to start gaining a reputation as a good writer. Once you do this, you'll notice that your opportunities for freelance writing grow, allowing you to pick and choose which jobs you'd like to do. Whether you require a small amount of money in a short period of time or would like to start earning a living, freelance writing is a great way to make money online free.
Since there are so many freelance writing websites to choose from, you'll likely want to select one that fits your particular skill-set.

Latest posts by The Saving Gal
(see all)