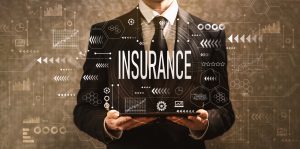 Owning a home is a major investment and requires the right kind of protection. Homeowners insurance is the standard form of protection to protect a home from a variety of threats. However, when a flood occurs, many homeowners find that they are not covered for the damages caused by the flood. Often, this is due to believing many of the myths about flood insurance. These myths are far too common, and many people do not get the coverage they needed before the disaster strikes. This can cause a homeowner to have to pay out of pocket for the repairs and help they need to make their homes livable again. In some situations, homeowners may even have to give up their homes due to the inability to afford the repairs. It is important for all homeowners to identify the myths and find out the truth before an issue arises.
Homeowners Insurance Covers Floods
Although some water damage can be covered by homeowners insurance, this is very limited to sudden and accidental causes such as a burst pipe or water heater. Standard homeowners insurance policies do not cover damages caused by flooding. Storms, over-saturated ground, and overflowing bodies of water can cause serious damage to a home. Unfortunately, none of these are covered by a standard homeowners policy. Fortunately, flood insurance can be purchased separately to protect in these and other water-related situations. For more information about this type of policy, go visit garrity-insurance.com.
Homeowners have the option in most cases, to carry additional flood insurance to protect in instances of flooding to their home or property. For those that live in a high-risk flood area, they may be required by law to purchase flood insurance. The National Flood Insurance Program offers help for homeowners to get subsidized flood insurance when they live in these high-risk areas.
High-Risk Flood Areas Cannot get Flood Insurance
There are many homes that are in areas that are considered high-risk for flooding. This means that they are in an area that has a 20% chance or higher of being flooded during a 30-year mortgage. This can make things worrisome for homeowners when they find out that their homeowners insurance does not cover damages due to flooding. Flood insurance is not only available to these homeowners, but it is sometimes required when purchasing a home in these areas.
Fortunately, the National Flood Insurance Program provides maps and lists of areas that are prone to flooding. This can help people know their risks even before they purchase a home. The NFIP is a federally backed program that helps ensure that everyone who needs flood insurance can receive a policy. These policies are offered through private insurers and backed by the federal government to provide options for those in these designated areas that participate in this program.
Those Not in High-Risk Areas Do Not Need Flood Insurance
If a community gets rain, that community can flood. Even if flooding has never occurred in a neighborhood, it does not mean that it will never happen. Large storms can saturate the ground, even small bodies of water can become too full, these things can cause a home to flood. If that occurs, the damage can be extensive. Without the right insurance, those damages will have to be paid out of pocket.
If it Floods, FEMA will Pay the Damages
FEMA does provide help in a lot of situations and disasters around the country. However, this only occurs when the President has made a disaster declaration. Floods occur all over the country and never meet the level of a disaster declaration. In these situations, FEMA cannot provide assistance. In addition, many of the funds that are distributed by FEMA will not cover all losses due to the flooding. In some cases, the assistance provided comes in the form of a loan that must be paid back. In the end, those without flood insurance will still be paying a lot out of pocket. It is better to be prepared and get insurance to cover all the damages.
Even if it Floods, It Would Not Be Much
Many people believe that even if their home got a little bit of water during a flood, it would not cause much damage. This can often cause them to not purchase flood insurance. However, it is estimated that even 5 inches of water can create $25,000 in property damages. Between the porous materials being damaged by the dirty water to the increased threat of mold growth, flood cleanup and repairs can be very expensive for a homeowner. This makes it vital to get the right protection.
Only Homeowners Need Flood Insurance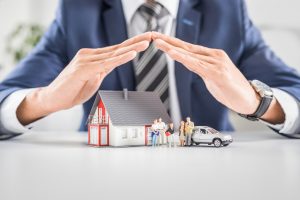 Even if a person rents their home, they can face risks of damages and losses due to a flood. Standard renters insurance policies do not cover most water damages. If a person is renting in a high-risk flood area, it is a good idea to get flood insurance to cover personal property during such an event. Businesses, condo owners, and renters can all purchase flood insurance protection to prevent the devastating costs of the losses they may face.
Flood Insurance Is Not Available to Homeowners During or After a Flood
Flood insurance is available for purchase at any time. Homes that have been flooded previously are still qualified to get flood insurance to protect them from future flooding. Even if the flooding has put the area into a higher risk category, homeowners can get a policy from the NFIP. Even if the flooding is still occurring in the area, homeowners can purchase flood insurance. However, in most circumstances, coverage will not begin until 30 days after the first premium is paid. One exception to this is if the area was recently upgraded to a high-risk area. In these situations, some coverage may begin after only one day.
Any type of flooding can create serious damages and risks of mold in a home. When a flood occurs, it is important to take steps immediately to minimize the damage and risks associated with water damage. This can be costly and burdensome to many homeowners. This makes it very important to stay up to date on the information available and get the insurance policies needed to keep a homeowner and their family protected in any situation.