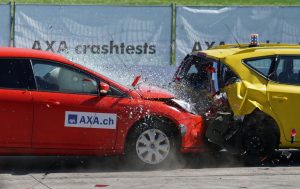 Car accidents can be frightening. Even relatively small incidents can be a shock. If they are poorly dealt with, they can also be stressful and costly. Unfortunately, even the most careful driver is likely to be involved in an accident, whether their fault or not, at some point during their driving careers. But somehow, no matter how long we've been driving, or how many different situations we've had to deal with, few of us ever get better at knowing what to do after an accident. We're in shock, we panic, we don't know who to call or what to say. 
However, knowing what to do after an accident doesn't just increase your chances of walking away unharmed, it can also reduce any fees that you may have to pay. Here are some of the things that you need to do after an accident, to help you stay safe, feel calm and reduce costs. 
Watch What You Say
After an accident, your mind is likely to be a mess. If there are injuries, you may have to get out of the car straight away. But, if everyone is fine, give yourself a few seconds to take some deep breaths and compose yourself. Then, check that the other driver is ok, swap details, take photos and be polite, even call the police if necessary, but, be careful what you say in these moments. Don't admit fault and try not to get angry. 
Can You Drive Home?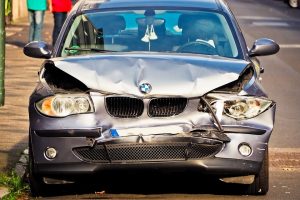 After a serious crash, you shouldn't try to drive home. In fact, it's best not to drive if you have any doubts about your car or your mental state. But, if you are okay, and your car has only sustained a few dents and scrapes, drive it home if you can, instead of calling roadside assistance. 
Take Your Time
Driving home means that you've got time. Take it to assess the damage, and to call around different garages for quotes, instead of using the first one you think of. This can help you to save money, or even reduce the insurance payout, which will cut any increases to your premium in the future. 
File a Claim
Car insurance is there to protect you financially. If the damage to both cars is relatively minor, you may choose to pay for repairs yourself, instead of making a claim which could raise your premiums in the future. 
But, you'll typically need to make a claim. Using a trusted public adjuster can help to make sure you get a comprehensive claim in good time. 
Know Your Policy
If you are able to wait before making repairs, it's also a good time to check your policy. For example, you may need a courtesy car to get you back on the road, does your policy cover this, or will you need to pay? If so, could you avoid the cost and use public transport?
Of course, once you know that you are uninjured, and your car has been attended to, you must get back out on the road. An accident can knock your confidence, and the longer you stay away from the roads, the greater your anxiety is likely to be. Go for a short drive as soon as you can, and you'll start to feel more comfortable again.