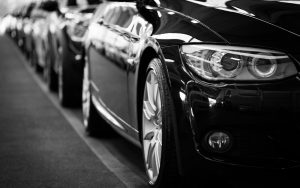 With all of the recent rioting and related chaos, it's hard for automobile owners to avoid wondering what would happen to their car if they were caught up in the middle of such events. And, what would happen if a driver found themselves in the middle of a meteor shower? How would you explain that to your insurance agent?
The good news in all of this is that the chances are good that if you can imagine these scenarios, someone, somewhere has probably had them happen. Better yet, their insurance probably came to their rescue. That is where A Better Choice Auto Insurance comes in.
Lost Wages
Even minor traffic accidents can cause injuries that can prevent people from working. Whether it is you who is injured or someone else, there is usually great concern over lost wages. If an insured has Personal Injury Protection (PIP) in their policy, not only are lost wages covered, but also medical expenses including physical therapy and other treatments. The amount and extent of coverage required varies from state to state.
Riots and other Civil Disturbances
Until not long ago, the idea of riots occurring in areas of the country might have seemed far-fetched. Unfortunately, all it takes today is to watch coverage of recent events to convince drivers that the possibility of getting caught in a riot or other civil disturbance and suffering damage is a real possibility. Fortunately, if you happen to be in the wrong place at the wrong time, and not a part of the riot or demonstration, your losses will probably be covered by insurance.
Damage Caused by Rodents
Regardless of where you might park your car, the chances are good that rodents can get to it. Making matters worse, if they happen to chew into wiring or something else that might be considered minor at first glance, there could be serious and expensive problems involved.
It would pay to take a serious look at the provisions of your policy to see whether damage caused by rodents, including rats, mice, rabbits, or squirrels, would be covered.
Injuries to Pets
When it comes to the injuries that can occur as a result of traffic accidents, most people don't think of those that could happen to pets. Unfortunately, injuries can just as easily happen to pets as to people. Making matters worse is that veterinarian bills often aren't cheap.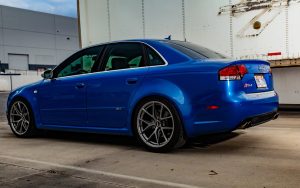 An increasing number of insurance companies are covering injuries to pets as part of their auto insurance coverage. It should be noted that most insurance companies don't charge extra for pet coverage, although that coverage is often limited to between $1,000 and $2,000. It should also be noted that, in most cases, these policies pay only if an accident was not your fault.
Rental Cars and Roadside Assistance
Most insurance policies offer provisions for rental cars while a car is being repaired. They also offer roadside assistance for a nominal additional fee.
Falling Objects
Regardless of the source of the damage, whether it is a meteorite or a golf-ball-sized hail, most comprehensive auto insurance policies covers the damage in these cases.
Most comprehensive insurance policies cover far more than basic repairs, but it is up to owners to know exactly what they are getting when they buy a policy and have it adjusted accordingly.