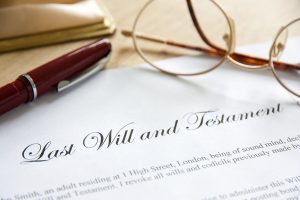 Death is something we rarely like to think about – let alone plan. But, when it happens – and it will – it is expensive. There may funeral expenses, burial or cremation expenses, legal bills, travel expenses and more. You never know when you are going to die, so there is a good chance that somewhere along the way you will leave some loose ends that need to be cared for.
If you don't have a plan in place, your loved ones may be left footing the bill for all of these expenses. And, well, with grief so heavy, nobody wants to have to worry about money. That's why you should plan ahead – starting now.
Let's take a look at how final expense insurance could be just what you need.
What Is Final Expense/Burial Insurance?
Final expense insurance, sometimes referred to as burial insurance, is a type of permanent insurance that stays in effect as long as you pay the premiums.  Says Robert Schmidt of Burial Insurance Pros, "A burial insurance policy is meant to be used for end-of-life expenses, such as medical, funeral, burial or cremation, caskets, urns, and so forth.  People secure these types of policies with one goal in mind.  To simply have enough money to cover various final expenses, and not be a burden on family members."
These policies are rather easy to obtain and can be used to cover these necessary expenses without dipping into your life insurance policy. Or, in the case that you don't have a life insurance policy at all.
Here are some common characteristics of final expense insurance:
Rather easy to obtain, regardless of certain health conditions.
Usually offered to people between the ages of 50 and 85.
Death benefits typically range from $5,000 to $25,000.
The cash benefit is to be paid to the beneficiary upon your death.
Types of Final Expense Insurance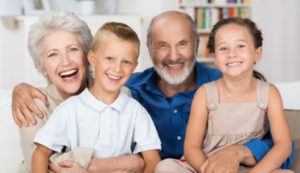 There are a couple of different types of final expense insurance: guaranteed issue life and a level death benefit policy. Each is designed to best suit an individual. You will have to determine the best fit for you. In the meantime, here is an overview of each.
Guaranteed Issue Life. To obtain this policy, you will NOT have to answer some health questions. Policies will be guaranteed acceptance, and you cannot be declined. These policies will cover those individuals considered high-risk and usually have max coverage at $25,000.  Now the bad news about these policies.  Since there are no underwriting requirements, the policies do not pay a full death benefit, until the policy is over 2 years old.
Level Death Benefit. Most people will qualify for a level death benefit policy.  Simply meaning the policy will pay out an immediate death benefit.  To qualify, you will be required to answer basic health questions.  Companies are very lenient in terms of the health qualifying questions.  Also, there are NO medical examinations necessary to qualify.
Important note: Of the two types, guaranteed issue life seems to be the more pricey.
The Pros and Cons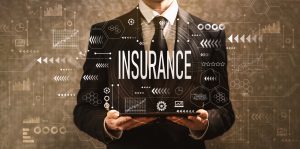 With anything in life, there are both good and bad qualities. The same holds true for final expense insurance.
Pros:
Those who struggle to get regular life insurance can still be covered with this insurance.
It is easier to obtain than traditional life insurance itself.
It gives you peace of mind.
You will find that, in some instances, final expense insurance is an affordable way to ensure you are covered.
The process of purchasing is often more simplified than traditional life insurance.
Your beneficiary receive the tax free death benefit, to use to cover burial costs and other final expenses
Cons:
You will get very little coverage for the cost of your premiums.
It may not be enough to cover all of your end-of-life expenses.
Many companies limit amount of coverage to $40,000 or less.
How Do I Get A Policy?
Are you ready to look into final expense insurance? If so, then speak to an independent agent.  Most individuals will have a plethora of companies to choose from.  Many well known insurance providers like Mutual of Omaha, AETNA, and Gerber Life.  Not only will you gain all of the knowledge you need – and have all your questions answered – but you will also have someone by your side throughout the entire process.