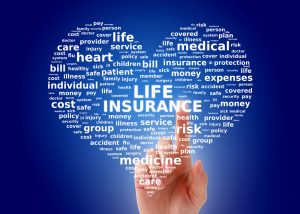 Buying a life insurance policy is not something you want to take lightly. It is a big step to take and it requires some careful consideration. At the very least, you want to be extra certain that the life insurance policy you are getting provides sufficient coverage for your loved ones.
Naturally, such a big decision needs to be taken seriously. There are five key things you need to consider when buying life insurance, and we are going to review them in this article.
1. Term vs. Whole
The first thing you want to consider when buying a life insurance policy is whether you want to get term life insurance or whole life/permanent insurance. As the name suggests, term life insurance remains in force – and provides you with insurance coverage – for a predetermined term or period of time. Whole life insurance, on the other hand, stays in force until it matures.
Term life insurance has some advantages, starting with a lower insurance premium. It also tolerates higher risk profiles better. Existing illnesses, job risks, travel patterns, and other risk elements don't always result in significantly higher life insurance premium with term life insurance.
This is why term life insurance is very popular among people in certain professions like law enforcement. Many people know a relative or friend in law enforcement, and they usually rely on term life insurance to provide financial safety for their loved ones.
2. Insurance Premiums
The next thing you want to consider is the insurance premium itself. You want to make sure that the life insurance is affordable enough for you personally, all while providing sufficient coverage. On average, a $750,000 life insurance policy costs around $600 to $700 per year, but the premium will vary depending on your risk profile.
That premium is for a term life insurance policy. The same coverage could cost as much as $10,000 per year if you choose to get a whole life insurance policy. If you are classified as having a higher risk profile, your insurance premium will be significantly higher as well. You can save a lot by adjusting your lifestyle to lower your risk profile.
3. Payout Method
Ideally, you want a life insurance policy that provides an immediate payout as soon as the policy is in force. This means your loved ones will receive the full coverage even if the policy matures after just a few months.
Some policies, however, have a waiting period of up to three years before beneficiaries can receive the full coverage. When comparing quotes from multiple providers, make sure you take this particular aspect into consideration.
There is also the payment method, which is usually a binary choice between full payout (lump sum) or installments. Choosing between the two is a matter of identifying the one that suits your family's specific needs best.
4. Underwriting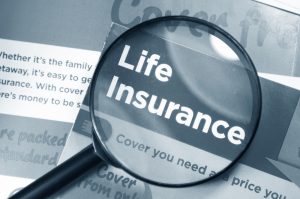 Every life insurance policy is tied to an underwriting system. This is a system that measures your risk profile. It is up to the underwriters to determine the premium you have to pay based on conditions such as travel pattern, illnesses, and your family situation.
This is where comparing insurance quotes comes in handy. Insurance companies adopt different ways to build your risk profile, so you will get different quotes from them. Work with a reputable insurance broker so that you can get the fairest quote for a life insurance policy.
5. Living Benefits
As an added bonus, life insurance companies now offer additional benefits like residual income and direct return with their insurance policies. You can, for example, receive some of your premiums back after 20 years. You can also pay less in insurance premiums after a certain period of time.
Living benefits, combined with the other factors we covered in this article, are among the factors that should dictate your life insurance purchase decision. Review insurance quotes by taking these elements into consideration and find the best life insurance to buy right away.

Latest posts by The Saving Gal
(see all)