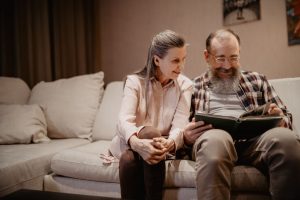 In life, people are often advised to focus on the present moment and not live their life thinking about the future. This is excellent advice for reducing stress in most situations in life, but thinking about the future is essential when it comes to your finances. Taking care of your money now is something that will bring you many benefits throughout life. Spending money without a thought for the future can be fun, but unfortunately, it can create lots of stress and worry further down the line if it causes you to experience financial difficulties. Managing your finances effectively and efficiently will allow you to enjoy your money both now and in the future and enable you to live far more freely. Thinking about money and taking control of your finances should prevent you from spending your senior years worrying about money and needing to watch what you spend.
While nothing in life is ever certain, it is still best to be prepared financially for whatever life has to throw at you. When unexpected issues and expensive situations come along, it is so much easier to handle them when you have the financial means to deal with them available. One life stage that many people worry about is retirement. Spending your retirement plagued by money worries is something that no one wants to think about, so finding ways to avoid this is crucial. If you are keen to enjoy your retirement as much as possible, it is helpful to begin thinking about your plans as soon as you can. A lot can change between now and when you reach retirement age, but that does not mean you cannot start to think about life after work. Here are some of the ways you can prepare for your retirement to enjoy it the max:
Consider Your Retirement Wish-List
Who said that planning for retirement needed to be a boring subject? Thinking about your retirement and what you hope to do during your senior years is actually a really beneficial and often fun thing to do. 
Fast-forwarding to years from now can help you think about what you hope to have achieved in your life and what your life will look like in your later years. Thinking about the future can help you to gain a greater insight into what you want to achieve in life. There is nothing like skipping ahead to the future to help you reassess your priorities and think about how your current choices will impact this. 
Giving yourself permission to daydream about the future and what your perfect retirement looks like will make it far easier for you to plan ahead and actually make it happen. 
Work Out When You Plan to Retire
As well as considering how you plan to spend your time in retirement, you will also need to think about when you hope to retire. Some people love the idea of retiring at the earliest age that it is feasible for them to do so. However, for others, the thought of early retirement fills them with dread, and they may be hoping to continue working beyond retirement age because they gain so much satisfaction from their career. Other people like to achieve a compromise and choose to become semi-retired rather than fully committing to either option. Taking a partial retirement can be an excellent choice if you don't yet feel ready to retire fully but no longer want to work full-time. Many people find that semi-retirement enables them to keep their mind and body active without all the stress that comes with working full-time. Of course, another big bonus of becoming semi-retired is that you continue to earn money and do not need to become entirely dependent on your pension fund just yet. 
Deciding when you plan to retire is very much a personal choice, and everyone is likely to have different opinions on this. But, it is worth thinking about your planned retirement age, as this will be a crucial factor in deciding when you will begin claiming your pension money and will influence how soon you will be reliant on this cash as your primary income. 
It is essential to note that even if you plan to continue working way beyond your retirement age, life does not always work out like that. As you grow older, you may find that you begin to lose interest in your career and want to amend your plans and retire earlier. You may also discover that your health is not as good as you hoped it would be, and you are no longer physically able to continue working for as long as you initially expected. Ensuring you factor these possibilities into your plans will help prevent a change of circumstances causing too much disruption.
Think About Living Arrangements
One major consideration to bear in mind before retirement is where you would like to live. Maybe you want to move nearer to family and friends, or perhaps you want to live somewhere that allows you to live close to the coast. Many people choose to relocate during retirement and to set up a home in an area that has everything they need to enjoy their retirement to the fullest. If you decide that a senior living community is an ideal place for you to live, then weighing up the different options available will help you to make an informed decision. If you like the idea of luxury living during your retirement, then take a look at this website to find out more. There are so many different styles of senior living options available that you are sure to find one that perfectly matches your retirement plans and allows you to enjoy your later years in the way you hoped.
How Much Money Will You Need for Retirement?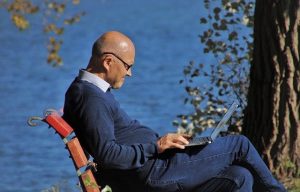 The sooner you can start thinking about how much money you believe you will need for your retirement, the better. You don't need to have funds ready and waiting for your retirement right now, but calculating how much you need to live the kind of lifestyle you are hoping for is essential. Of course, you should find that many of the expenses you pay out now will no longer be needed when you retire. Spending money on your travel costs from commuting to and from work will be eliminated, and your house will likely be paid for when you retire, so you will not need to worry about making home loan repayments. So, it is likely your costs will be lower in retirement than they are right now. If your home isn't paid off, the chances are you might want to look at when to get a reverse mortgage. You could tap into the equity of your home and fund your travel plans, you could even use the money to upgrade the house before selling it and downsizing to something smaller. The choices are vast and you can do a lot of great things with a little freed-up equity.
Working out a realistic amount of money you will need for your retirement will help you manage your expectations and keep track of your progress as you save for your retirement fund. Calculating how much money you need for retirement may sound like a daunting task, but it is better to know how much you need now rather than face disappointment when you come close to retirement age. There are many different pension calculators available to help make it easy to see how much cash you may have to live on during your senior years. If the calculations are not as good as you hoped, you will have plenty of time now to start building your pension pot up further so you do not miss out on enjoying the kind of retirement you hoped for.
Consider Extra Income Streams
Whether your pension pot is not performing as well as you hoped and you need more cash for retirement, or you simply want to bolster your finances and get them in even better shape, an extra income stream could help you to achieve this.
There are lots of ways to generate extra income, which is good news if you are looking to boost your retirement fund or are looking to work part-time during your retirement. Investing your money now can provide a useful way to build a nest egg for your senior years. You may decide to buy a property as an investment and make rental income from it as a steady income stream. Alternatively, you could start a business now and work on it in your spare time and put your profits into a savings account. With so many options to consider, you won't be short of ideas when it comes to making some extra cash for retirement.
More Than Just Money
Of course, it is crucial to remember that while having plenty of money for retirement is essential, it is not the only factor at play. Striking a balance between saving for retirement without working yourself so hard you cannot enjoy it is crucial. Retirement is the time where you can kick back and see all your plans come to fruition after years spent working towards this goal. Taking care of your health should always be a priority when planning your retirement to ensure you can make the most of all the effort and hard work you contributed throughout your working life.