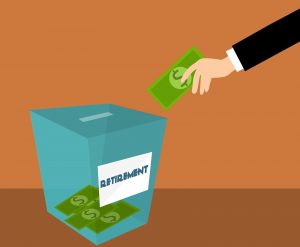 Growing old may be something that you may not want to think about, but it is a part of life. As time passes, inevitably, you will never be as young as you are right now. Hopefully, you will live a long, happy, and healthy life though. With people generally living for much longer, this means that any retirement funds will have to stretch further than ever.
Taking this into account, you should make plans as far in advance of your retirement as possible. That way, you will have a way of managing the money you will be using after you stop work.
Do lots of research before you make any decisions about your future. Use online resources such as Retirementinvestments.com to help you make the right choices for you. Everyone's situation is different, and you will need to work out the right path for you. 
Don't Rely On State Pensions
You may be lucky to live somewhere that has state pensions currently; however, you cannot bank on these existing in the future. Your government may not fund pensions forever, especially with a growing, high-age population. Therefore, you must take matters into your own hands and get yourself started early, working towards funding your retirement. 
Start A Private Pension
One of the most obvious ways to help you get ready for retirement is to start your own private pension. Your current workplace may offer a preferred pension scheme, and might also match your contributions. 
If you want to use a different pension plan, shop around and find one that will offer you the best return on your investment. Look for a program where your money will be safe, and read reviews of the company that you will be using to ensure they are come highly recommended. 
You'll want to know at what age you will be able to start taking your pension from. Some will allow you to start receiving your pension early. 
Invest In Real Estate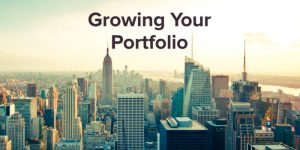 One of the best ways to plan for retirement is to invest in real estate. If you are currently a homeowner, you will want to do everything that you can do to make sure your mortgage is paid off in plenty of time before you retire. 
One of the most significant expenses that most people have is their mortgage or rent. If you can eradicate that from your monthly outgoings before you stop working, then you will find it easier to get by. 
Why not look for opportunities to buy a second home? You could buy-to-let, and have tenants providing you with a regular passive income that can carry you through into retirement. You may want to use a lettings agency to manage your property. For a cut of your profits, they will be able to find people to rent your property, as well as taking any payments and managing the upkeep of the home. 
Another rental opportunity might be a lucrative holiday home market. Providing short term leases in popular travel destinations can be a way of generating a high income from your property quite quickly. 
Alternatively, buying to resell at a profit can give you a large lump sum that you can put away, or invest further. Buying a home that needs some work doing to it could allow you to profit considerably. 
Invest In Stocks And Shares
Stocks and shares are a very well established form of investment. Creating a portfolio of investments across a variety of sectors will allow you to minimize the risk of loss. Looking at up-and-coming areas, and keeping abreast of developments in technology and politics will give you a feel of where to put your money, and when to cash-out.
There are inherent risks involved in trading in stocks and shares, but the earning potential is vast. Hire the services of a trustworthy and reliable advisor, and make sure you always do as much research and get a balanced opinion on any investment. 
Invest In Alternative Currencies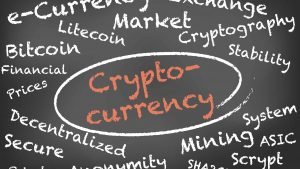 Cryptocurrencies are making some of the biggest buzzes in the financial world these days. The decentralized, digitized currencies are often traded in as a way of earning money. Bitcoin, the largest of these alternative currencies, has had some massive growth in value in the last couple of years. Facebook Libra also promises to be a strong competitor. 
Buying into these currencies can make you a lot of money. With many bitcoin millionaires having been made overnight, there has been great, growing interest in this new area of technology and finance.