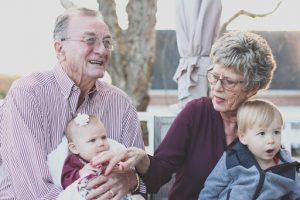 When it comes to financial implications and income during this crisis surrounding the current unprecedented situation there are undoubtedly questions for millions of American citizens of all ages, all backgrounds, and all financial statuses.
Senior Citizens
In this piece, we explore our senior citizens' legal entitlements which are something hotly and widely questioned at this moment in time. In particular, this applies when these citizens are on a fixed and/or minimal income such as a state or a personally obtained pension. There are also many who are classed as low earners as they may only be able to work the odd few hours here and there whether it be due to their age, skill set, physical restrictions or personal inclination. 
The unprecedented coronavirus pandemic which we are currently facing brings with it untold financial fear, so to speak. The economy has been and continues to be, crippled. It has been ground to a halt in every unthinkable manner and both businesses and citizens are paying the price. Income is crucial as there are bills and utilities that must still be paid. 
In addition, panic buyers, having decimated the grocery store shelves of any given item on a shopping list, leave the most vulnerable unable to obtain their usual supplies. Anything they are able to purchase is certainly not the most cost-effective option that may usually purchase, as they will have been swiped before they themselves had a chance to walk through the door. Add these things together and you have a serious monetary issue unless you have got a comfortable nest egg saved. 
Financially Damaging
It's an all-round financially damaging situation, in particular for our US senior citizens. An interesting and informative article over on Suddenly Senior, asks "are senior citizens going to get a stimulus check?" This would be a good place to start in ascertaining whether or not additional financial benefits will become available, dependent on each and every one of their circumstances. The CARES Act (which stands for Coronavirus Aid, Relief, and Economic Security Act), specifically drawn up for US residents in light of this global crisis does not account for the age of citizens so the article itself is especially helpful given that it answers several questions that the senior citizens of America have been asking.  
If it was not for pieces such as this, a lot of our senior communities would be left wondering how they were to survive, not least how they were going to get through the biggest health pandemic in generations. 
Whilst health and prosperity should always be number one in the list of priorities for any living person, it's becoming more and more apparent that money worries that comes with it. Aside from being a financial concern, it brings with it mental health issues such as anxiety and depression. Our senior citizens have made the solid foundations on which we all live today, so in turn, it is prudent that they are cared for financially in tandem with everyone else.