Yes, investment fraud is real and even the most astute investor could fall victim if they fail to recognize these tell-tale signs.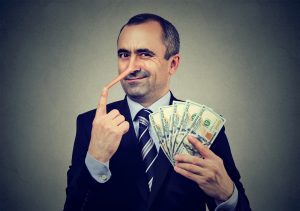 According to the United States Sentencing Commission, there were 230 securities and investment fraud offenders sentenced in 2017. An amazing 36% of these offenses involved a loss of more than $3.5 million. This is only the tip of a huge scam and fraud iceberg.
Investment fraud is a real and present danger. Even careful investors can fall victim to this crime. Read on to learn about 15 tell-tale signs of investment fraud.
How Widespread Is Investment Fraud?
The nature of investment frauds makes them inherently difficult to measure. The crime makes the victim feel at least a little foolish and at worst humiliated. This tends to make reported numbers dubious.
The Federal Trade Commission researches all fraud cases, and the numbers are staggering.
The commission reports that in 2017 they had complaints of frauds from 2.68 million people. Nearly 19,000 of them involved business or job opportunities.
Is It Too Late?
Have you already been a victim of an investment fraud? Are you reading this wishing that you had done so before you fell victim to a scam? Perhaps it's not too late.
Have you lost money on the stock market or in a business venture and you've reason to believe that you're a victim of fraud? It's possible that you can recover some or all your money. Take a few minutes out and read more now about what you can do.
Appearance Can Be Deceptive
Most people are not experts when it comes to investing. That's why they use stockbrokers and financial planners.
Both legitimate and fraudulent financial advisors have an interest in making you feel confident about their abilities. This makes it difficult to distinguish between the good guys and the bad guys.
A professional looking office, smart receptionists, and credible brochures are all used by fraudsters to build your confidence. They look legitimate and reputable. But there are even more subtle tricks a fraudster will use to gain your confidence.
Is Your Guard Down?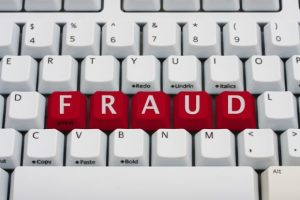 If you think all fraudsters are slick, smooth, and ultra-professional looking, think again. The fraudsters know that you won't fall for that. Instead, they know when your guard is down.
A friend of a friend comes with extra credibility. A friendly voice offering to help on the phone makes you want to respond in kind. An apparently vulnerable person seems harmless and may even make you feel you have all the power.
Often a fraudster will build their credibility by helping you or a friend make profits. They follow this up with a suggestion to make bigger investments. They also encourage you to recommend these successful opportunities to others.
The end game is only discovered after you and all the people you have encouraged to invest find out that the money is gone. Not only are you shocked, but you also realize that you've helped take in friends and relatives too. You feel ashamed that you have acted as the criminal's gullible and unknowing accomplice.
Danger Signs
There are signs of fraud you can look out for. Watch out for these signs and you may be able to avoid the investment fraud schemes.
1. Unregistered or Unlicensed Investment Practitioners
Check the credentials of any new or unfamiliar firms you deal with. Are they licensed to sell securities? Do the relevant regulators have their registration details?
It's not enough to ask the advisor for these details. A fraudster will have fake information for you or will brush off your questions. They may even make you feel as if you have been rude or ungrateful for asking.
2. Being Asked to Go All In
Treat any salesperson or advisor suggesting you should invest all your savings with skepticism.
Any legitimate financial advisor would explain that having a balance of investments is the sensible thing to do. Pushing for you to go all in on an investment is a sign that they don't have your interests at heart.
3. Resistance to a Second Opinion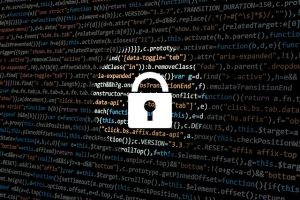 If you suggest seeking a second opinion and the salesperson resists this, it should concern you.
If the investment is legitimate and sound why would they want to dissuade you from building your confidence further?
Watch out if they start suggesting people for you to consult as they may be stooges. They may even suggest that you talk to other investors they've scammed who haven't discovered it yet.
Make your own investigations and find a reliable second opinion.
4. Beware If It's Too Good to Be True
A promised high return in the short terms is not likely to be true. If the deal sounds like it's well above a market return it's designed to excite your latent greed.
You may not like to think this, but many people fall for the idea that they have somehow found a way of making easy money. Perhaps you feel that you've somehow been clever to find this opportunity. Scammer tweak your ego and convince you that you deserve this windfall.
5. Guarantees and No Risk Investments
There is no such thing as no-risk. Certainly, any investment that suggests you get a healthy return must carry the risk that you could make a loss. Investments that offer a guarantee or virtual guarantee of a return should make you nervous.
The more someone tells you that an investment is a sure thing, the more you should test out this proposition. What is being guaranteed? How will the broker fulfill the guarantee?
6. Offers to Handle Your Money Directly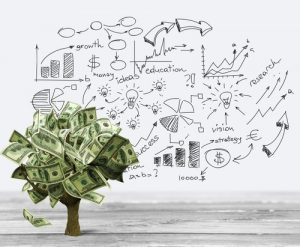 Place any investment in a third-party account. Don't hand over your money in cash or transfer money from your bank to an investment advisor or salesperson. Any request to do so suggests sharp practice and potential fraud.
Only pay your money to a regulated and monitored third-party custodian.
7. Beware of Proposals You Don't Understand
If you are an unsophisticated investor, don't allow a salesperson to bamboozle you with technical jargon and complex explanations. Walk away unless you understand what you are being offered. A confidence trickster can make you feel stupid to get you to agree out of embarrassment about your ignorance.
8. The Secret Information Confidence Trick
A fraudster may try to make you feel special by suggesting that they are sharing secret information with you. You are somehow included in a small favored group of special people.
This argument is not about the actual merits of the investment and doesn't provide evidence of the salesperson's integrity.  A claim to have inside information may be a false claim or if true might be breaking trading rules. If you sense that this is being done, walk away.
9. Offers to Hide Money from Tax Authorities
Some scams target people attracted by the idea that there might be ways of avoiding taxes. You should view suggestions that an investment is a legal but secret way of avoiding tax with extreme skepticism. If you can't ask the tax authorities to verify the legitimacy of the scheme then it is likely to be illegitimate.
9. No Formal Paperwork
If an investment opportunity doesn't come with the appropriate legal documentation, such as disclosure documents, avoid it. The Securities and Exchange Commission, National Association of Securities Dealers or state regulators should be able to verify any investment.
10. There's A Delay When Withdrawing Money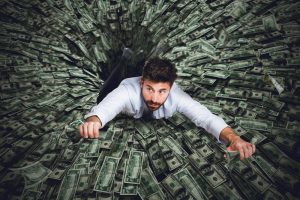 If you have made an investment and you find that there's a delay when withdrawing money in the rules of the investment, alarm bells should ring. Some investments are for fixed terms and do not allow withdrawals within a certain period but should then pay up. Any delays could indicate a fraud and you should act quickly.
11. Poor Spelling and Grammar
Some fraudsters are quite amateurish. They even fail to prepare documents properly and can include poor spelling and grammar in their correspondence. If emails and documents are unprofessional, this may be a fraud.
12. Encouragement to Be Dishonest
If someone encourages you to lie or put false information on a document then you may be dealing with a criminal. If they suggest that your honesty is not important then be sure they will have no scruples about their own. They may even be preparing you for a blackmail attempt or embroiling you as an accomplice to a crime.
13. Groupthink
The phenomenon of groupthink is well-known in psychology. A group can sway individuals into behaving in ways that they would not begin to entertain if they were on their own. Fraudsters use this weakness to con people.
Beware of investment opportunities sold to you as part of a group. If other people around you buy into the opportunity they may either be stooges or swayed by the euphoria of a group presentation. Don't invest your money in these circumstances.
14. It's Now or Never
Being put on the spot to decide is the tactic of a salesperson who knows that if you have time to think you will come to your senses. Don't succumb to time pressure. If you can't do it later, accept that it probably isn't a real opportunity.
15. Unsolicited Offers
Unsolicited offers, emails, and personal visits are the territory of fraudsters. Be wary of strangers offering you great deals. If you want to make an investment find your own investment advisor or broker.
Invest Carefully
Take care and time when deciding how to invest your money. Be skeptical of offers of easy money and look out for investment fraud. Caution is the best investment advice. 
Get more investment tips for beginners here.
Latest posts by The Fortunate Investor
(see all)