Everyone knows that your stocks' success depends on the stocks you choose. If you don't how how to find stocks to invest in, try these tips.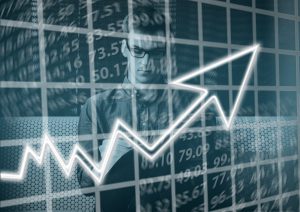 Only around 50 percent of Americans own stocks. Many experts attribute this to the market volatility in recent years. Some Americans have gotten so fearful of another recession that they've completely ignored stocks as an investment option.
In reality, the current state of the stock market is pretty good. There's been a number of record growth days and investors are currently making good money with the right stocks.
While choosing the right stocks may seem like a fairly straightforward thing, it's a bit more complicated than you may think.
When trying to learn how to find stocks to invest in, you may need to seek out some professional guidance. Often times, an investment advisor will be able to offer you stock buying tips based on your risk tolerance and investment goals.
Read below to find out more about how to choose the best stocks to fit your investment needs.
1. Long-Term Thinking When Trying to Figure Out How to Find Stocks to Invest In
Volatility is just something you have to get used to as an investor in the stock market. Instead of viewing your investments as a short-term way to make money, you need to be in it for the long haul.
Your main goal should be finding great companies to invest in and holding on to their stock for a number of years. Going into this process with a long-term mentality can help you avoid mini meltdowns when market downturns occur.
Over the course of history, the stock market's had a pretty good track record of rebounding following these downturns. Generally speaking, the longer you can hang on to your stocks, the more money you stand to make.
2. Invest in Businesses You Understand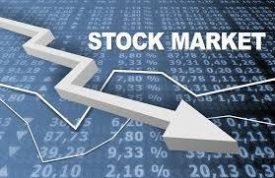 Choosing companies to invest in can be a difficult process for newcomers. One of the main things to consider when trying to choose stocks is whether or not you understand what a business does.
Having preexisting knowledge of what a business does can be advantageous when trying to make money with stock trading. Often times, newcomers use their passions to narrow down the list of companies at their disposal.
If you love tech gadgets, then investing in companies that make these gadgets is a great idea. Before investing in a company, be sure to do some research to assess how consistent their growth has been.
3. The Companies You Invest in Should Have a Competitive Advantage
When trying to narrow down a list of potential investments, you need to find out what makes each company unique. Choosing companies that have a competitive advantage can make you a lot of money over time.
Some experts are sharing their knowledge with others. For example, Weekly Money Call is one tool investors at every level can use to make smart stock decisions. These experts spend time analyzing things like how competitive a company is and how much they grow on a consistent basis.
Using these online resources is a great way to avoid mistakes when trying to choose the right stocks to invest in.
If a company has a clear advantage over their competition, it will be much easier for them to make a hefty profit on a consistent basis. While choosing the right companies to invest in will be time-consuming, it's definitely worth the effort you put in.
4. Find Companies with a Strong Management Team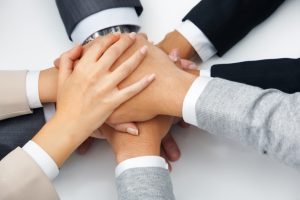 The strategic decisions a business makes will affect the amount of money they make. This is why investing in companies with experienced and consistent management teams is a good idea.
As you research companies, you should be able to find a list detailing who is managing the business. Researching these individuals can tell you what type of educational background and experience they have.
For years, Amazon has been a popular stock investment due to the leadership and innovations created by CEO Jeff Bezos. Getting in on the ground floor of the next Amazon or Google can make you a lot of money. The only way to find this needle in the investment haystack is by doing some thorough research.
5. Learn how to Pinpoint Growth Avenues
Doing things like watching the news and keeping up with current events can be beneficial when choosing stocks. Generally, you will be able to spot growth avenues based on things like new legislation or trends in this country.
In the past few years, industries specializing in clean and renewable energy have exploded in popularity. People who had the foresight to invest in these companies before they became popular have made lots of money.
If you fail to keep up with what's going on in the world around you, it's going to be hard to spot these growing trends. Consulting with professionals in the investment industry can also provide you with helpful information regarding what the next big thing is.
6. Focus on Starting Small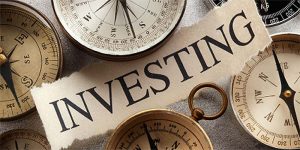 Some new investors think that they'll be able to quit their day job in a matter of months with the right investments. Instead of trying to put lots of money into the market initially, you need to focus on making smaller investments.
Even if you think you have found the "next big thing," you need to start with buying a few shares. Not only will this teach you discipline as an investor, but it can also help you avoid losing lots of money.
As any reputable investment professional will tell you, starting with small and diverse stock investments is ideal for long-term success. Putting all of your money into one industry's stock can be disastrous, which is why diversification is key.
Seeking Out Professional Help is a Good Idea
Learning how to find stocks to invest in is much easier with a bit of professional guidance. Scheduling a few consultations with investment professionals in your area is the best way to get the information needed to make the right hire.
Are you looking for more information on how to invest your money? Be sure to check out our article on 5 easy investment tips to try.